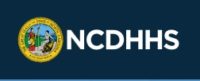 FROM STAFF REPORTS
There are now 71 cases of COVID-19 in Iredell County.
The N.C. Department of Health & Human Services reported eight new cases in the county on Saturday. It was the largest single-day increase in Iredell County since the first case of the novel coronavirus was confirmed on March 16.
The Iredell County Health Department has not updated its web page showing the geographic dispersal of cases throughout the county since Thursday afternoon.
Local health officials believe COVID-19 is widespread throughout the community. Residents are urged to follow the governor's stay-at-home order, practice social distancing and wash their hands frequently.
The jump in cases in Iredell County mirrored a surge across the state.
There are now 4,312 laboratory-confirmed cases of COVID-19, including 80 deaths, in North Carolina. Some 362 people are hospitalized across the state.
Eighty percent of the people who have died in North Carolina from COVID-19 are over age 65, 13 percent are between the ages of 50 and 64, and 8 percent ages of 25 and 49.
Across the United States, the CDC is reporting 459,165 cases and 16,570 deaths associated with COVID-19.
Two thousand new deaths were reported in the United States on Friday.
COVID-19 in Nearby Counties
Alexander County 2 cases 0 deaths
Cabarrus County 107 cases 1 death
Catawba County 35 cases 1 death
Davie County 21 cases 2 deaths
Mecklenburg County 935 cases 11 deaths
Rowan County 105 cases 2 deaths
Wilkes County 4 cases 1 death
SOURCE: NCDHHS