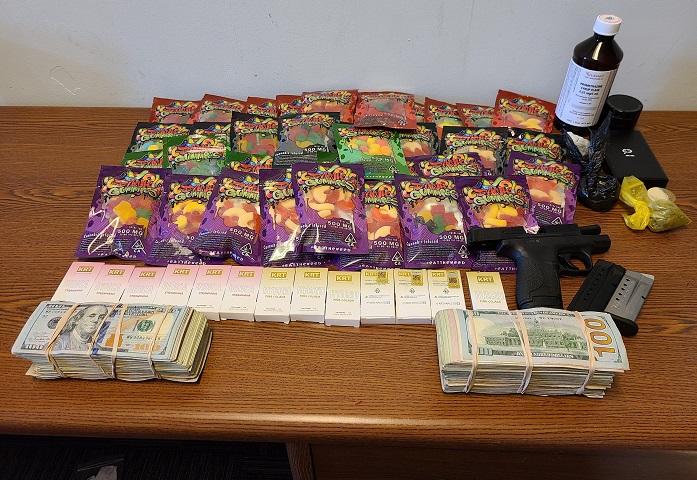 FROM STAFF REPORTS
A Mooresville man faces felony drugs charges following an investigation into reports that illegal narcotics were being used or sold at a home on Raintree Lane.
The Mooresville Police Department announced the arrest of Darrick Wayne Gillespie, 26, in a news release on Friday.
On Wednesday, MPD personnel executed a search warrant at 150 Raintree Lane after receiving complaints about possible drug activity at the home, according to the news release.
During the execution of the search warrant, Narcotics detectives seized approximately 2,475 grams of marijuana, infused gummies (containing THC), marijuana vape cartridges, approximately 200 grams of Promethazine Syrup, a handgun, and more than $16,000, police said.
Gillespie was charged with Felony Possession with Intent to Sell & Deliver Marijuana, Felony Maintaining a Dwelling for Controlled Substances, Possession of Schedule V Controlled Substance, Possession of Drug Paraphernalia, and Child Abuse. He was transported to the Iredell County Detention Center, where a magistrate issued a $5,000 secured bond.