BY DEBBIE PAGE
debbiepage.iredellfreenews@gmail.com
Troutman Mayor Teross Young appreciates the many people in the community who have reached out to him to talk after the disturbing and tragic killing of George Floyd on May 25.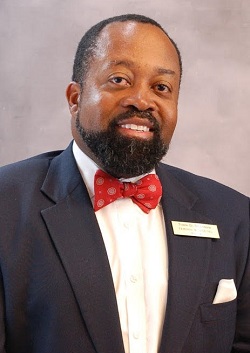 "At least for me, these last couple of weeks have been tough, quite honestly," Young said during Thursday's town council meeting. "To see what happened in Minnesota was very challenging."
"As an African-American — to watch that — I was hurt. As a human being, I was hurt."
"I would think that anybody watching George Floyd's situation would personally understand that it can be tough. I think our society, our world, not just our country, but our world is changing. I think our community will continue to change."
"I would ask our citizens to continue to have conversations with each other, to understand each other."
"This is not just about law enforcement, and it is about law enforcement."
"Last month we celebrated law enforcement month. To have a bad apple to step into that role, to do what he did, really puts a tarnish on our law enforcement and the oath that they take to serve our community and citizens."
"I want to make sure our law enforcement are sensitive to our citizens, that we continue community policing, and that we have a relationship."
"I think that as Mr. (Paul) Henkel mentioned, that is one in that we understand each other. As I said, this goes beyond law enforcement."
"I think it is important that we as citizens of this community continue to talk and try to understand each other other better so we as a community can get better and we can show other communities that we can do better."
"These are difficult times. We've done a pandemic crisis. We've got an economic crisis. The market was up, and today it was down."
"We're in challenging times, and we've got some social issues, so we're in a social crisis. We need to think about those things as we make decisions. We need to work more closely together."
"Again, I appreciate your patience and to those who have reached out to me, I say thank you. It's been great to work with a council that's willing to engage and work with each other," the mayor concluded.