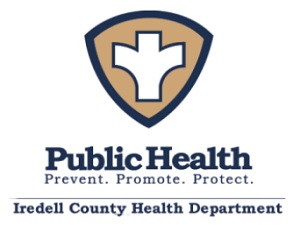 Editor's Note: The Iredell County Health Department provided the following information.
Special to Iredell Free News
The Pfizer COVID-19 vaccine is now available at the Iredell County Health Department for children ages 5 and older. Help protect your whole family and slow the spread of COVID-19 in our community by getting yourself and your children ages 5 years and older vaccinated against COVID-19.
Children can get the COVID-19 virus, just like everyone else, and some infected children are experiencing long-term side effects of COVID-19. During the most recent surge, childhood cases of COVID-19 increased by about 240 percent in the United States, showing the need to protect children with a safe and effective vaccine.
Since March 2020, there have been 1,236 cases of COVID-19 among 5- to 9-year-old children in Iredell County.
Vaccinating children can help protect family members, including siblings who are not eligible for vaccination and family members who may be at increased risk of getting very sick if they are infected.
Vaccinating children ages 5 years and older can also keep them protected while they are at school and help them more safely participate in sports, playdates, and other activities.
Although children are at a lower risk of becoming severely ill with COVID-19 compared with adults, cases in children can result in:
♦ COVID-19 spreading to others unknowingly;
♦ Short- and long-term health complications from COVID-19;
♦ Serious illness and hospitalizations; and
♦ Multi-System Inflammatory Syndrome
Children with underlying medical conditions are more at risk for severe illness from COVID-19 compared to children without underlying medical conditions. The CDC reports that 805 children ages 17 and younger have died from complications related to COVID-19 infection.
COVID-19 vaccines have undergone-and will continue to undergo-the most intensive safety monitoring in U.S. history, according to CDC Director Dr. Rochelle Walensky.
More than 3,000 children ages 5 to 11 participated in the clinical trials for the COVID-19 vaccine, making this trial comparable to the number of participants included in many similar clinical trials involving children. The clinical trials for the COVID-19 pediatric vaccine consisted of volunteers from various races and ethnicities.
Vaccine side effects were mild, self-limiting and similar to those seen in adults and with other vaccines recommended for children. There were no serious safety concerns or serious side effects noted during the clinical trials and ongoing studies. The most common side effect was a sore arm.
Children 5 through 11 years old will receive a separate Pfizer COVID-19 vaccine formulation that has one-third the dose given to adolescents and adults. In general, the COVID-19 vaccine acts like it is COVID-19 in your body, without giving your child the actual virus. After your child receives the vaccine, the vaccine gives their body instructions to make a protein that safely teaches their body to make germ-fighting antibodies that can fight the real COVID-19 virus. These antibodies will prepare your child's body to fight off the real virus should your child be exposed.
The COVID-19 vaccines are always at no cost, even if you don't have insurance and regardless of your immigration status.
To make an appointment for your child, or yourself, to receive the Pfizer COVID-19 vaccine, please call 704-878-5300 and press 4.
If you have any questions, please call the Iredell County Health Department COVID-19 Vaccination Hotline at 704-878-5300 and then press 1.
LEARN MORE
Iredell County Health Department COVID-19 Vaccine Information: https://www.co.iredell.nc.us/1455/Vaccine-Information
Additional information related to COVID-19 can be found at the following links:
♦ Specifics on the COVID-19 vaccine: https://covid19.ncdhhs.gov/vaccines
♦ NCDHHS-DPH: https://covid19.ncdhhs.gov/
♦ CDC: www.cdc.gov/coronavirus/2019-ncov/index.html
♦ Iredell County Health Department: https://nc-iredellcounty.civicplus.com/1383/Coronavirus-COVID-19