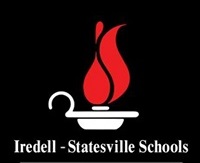 BY KARISSA MILLER
A divided Iredell-Statesville Schools Board of Education voted Tuesday to mandate face masks in district schools and authorized the superintendent to do whatever is necessary to keep schools open for in-person learning.
The mask mandate for staff and students takes effect on Thursday, September 2.
Chairman Martin Page and Vice Chairman Todd Carver joined board members Sam Kennington and Charles Kelly to vote in support of making masks mandatory. Board members Doug Knight and Bill Howell voted against the motion.
The board's decision, which reversed an earlier decision by the board that made masks optional, came after a rise in COVID-19 cases throughout Iredell County during the first week of the 2021-2022 school year.
Before the vote, Superintendent Jeff James told the board that approximately 1,358 students were in quarantine and 140 students had tested positive.
The superintendent had previously invoked his authority to require masks at the following schools because of the high number of quarantines:
• Lakeshore Middle School,
• North Iredell Middle School,
• East Iredell Middle School,
• North Iredell High School,
• Agriculture Science and Early College, and
• N.B. Mills Elementary School.
"The quarantine rules will determine if we're going to be face to face or virtual," James told the board. "The Health Department quarantine students, not I-SS, but our nurses help because they don't have the staff or facility to deal with the number of cases.
"Right now, our 25 nurses are overwhelmed and cannot keep up," he added. "So, if you think that you are going to get a call within 24 hours from either the Health Department or one of our nurses, it's not going to happen …We're doing the best we can with the limited staff we have."
A new state law signed by Gov. Roy Cooper earlier Tuesday require the school board to vote every month on whether to mask or not mask students.
James explained to the board that one positive case in a middle and high school, where students change classrooms frequently, can result in 16 to 20 people quarantining. I-SS' teachers, school nutrition workers and other employees are also being exposed to COVID-19.
The superintendent told the board that in order to keep the school open that students need to wear masks. Otherwise, the district will have to pivot to virtual instruction, he said.
"The quarantine rules basically say if everyone in this room is masked and I have COVID, you aren't going anywhere if you are within 6 feet of me," James said. "If I come in with COVID, and you don't have a mask, anyone within 6 feet of me is going home (to quarantine)."
Following James' comments, Carver made a motion in support of a mask mandate and giving the superintendent authority to do whatever is necessary to keep the schools open for in-person instruction.
"I don't think any of us like it. I don't want to have to close the schools so I don't think we have much of a choice. That's the situation we find ourselves in," Carver said.
He said the best place for children is in the schools.
"I certainly will support the motion. I want to thank all the people who have spent time to send emails and make the phone calls," said board member Sam Kennington.
"I do hope that you take your passion and make something positive come from this," he added.
The board held a lengthy discussion with James. Knight asked about the opt-out option for students.
James said that religious and medical exemptions will still be available for students.
"Mask required may have the same level of safety as mask optional and maybe even worst. My hypothesis for that is that we are reducing two things in our cocktail and elevating one," Knight said.
Knight pointed out that I-SS isn't social distancing this year.
James explained that under Plan A, the district social distanced because the schools were operating at 50-percent capacity. Now, the schools are social distancing whenever possible.
Howell said a majority of parents asked to be able to make a decision to mask or not mask their child.
"I feel like our rights have been taken away over the past two years. We've never run away from any epidemic or disease …We never closed schools for the other things that have happened," he said.
"Now that we've made the decision to mask – what's going to happen is parents are going to tell lies so their child won't have to do it," he added.
At the end of the meeting, the chairman cautioned parents not to undermine efforts of the district by claiming medical accommodations or exemption (when there isn't a real health issue) to get their student out of wearing a mask.
"If you go filling out a waiver, you are taking on some liability," Page said.