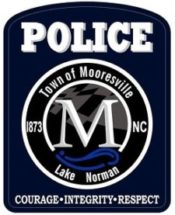 FROM STAFF REPORTS
A man suspected of robbing a pharmacist in Mooresville and another in Wilmington was apprehended by Mooresville police officers and members of the U.S. Marshal's Carolinas Regional Fugitive Task Force.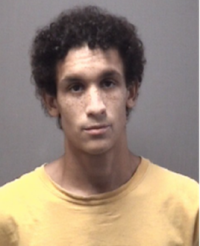 Gabriel Darrell Stewart was arrested on October 19 after a brief foot pursuit near his home on Nile Circle in Mooresville in connection with those robberies and other crimes committed in Mooresville and Wilmington, according to a Mooresville Police Department news release.
Evidence tying Stewart to a robbery of the Walgreens Pharmacy at 542 River Highway was recovered from his residence, police said.
According to the MPD, Stewart is charged with crimes related to the following offenses:
♦ September 4: Stewart entered the Mooresville Coin Laundry on East Plaza Drive, broke into the office area and stole money from the business.
♦ September 10: Stewart returned to the Mooresville Coin Laundry and attempted to break into the office once again but was unsuccessful.
♦ September 11: Stewart entered the Walgreens Pharmacy and approached the pharmacist. He demanded pain medication while implying he had a weapon. He fled the store after stealing multiple bottles of opioid-based pain medications.
♦ October 4: Mooresville officers attempted to stop a vehicle Stewart was driving on River Highway for a traffic violation. He initially stopped, but then sped away before fleeing from officers on foot, avoiding arrest. The vehicle was later found to be reported stolen by the owner.
♦ October 6: Stewart entered a CVS Pharmacy in Wilmington and stole multiple bottles of pain medication, in a similar manner to the robbery of Walgreens in Mooresville.
Stewart was charged with two counts of felony robbery with a dangerous weapon, felony trafficking in opium more than 28 grams by possession, felony trafficking in opium more than 28 grams by transport, felony breaking and entering a building, felony larceny after breaking and rntering, felony attempted breaking and entering, felony fleeing to elude arrest and felony possession of a stolen vehicle.
Stewart was placed in the Iredell County Detention Facility under a $500,000 secured bond.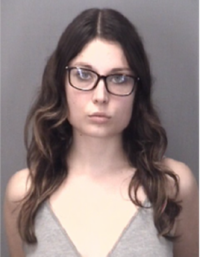 Officers also arrested Stewart's girlfriend, Julia Alex Dimov, also of 140 Nile Circle. She was taken into custody on October 19 for an outstanding warrant charging her with misdemeanor filing a false police report from the Iredell County Sheriff's Office and given a $2,000 secured bond.
Dimov was previously arrested on October 11 on a warrant for felony attempted breaking and entering for her involvement in the Mooresville Coin Laundry break-in by the New Hanover County Sheriff's Office.
MPD officials expressed their gratitude to the U.S. Marshal's Carolinas Regional Fugitive Task Force, the Wilmington Police Department, and the New Hanover County Sherriff's Office for their assistance during this investigation and in the apprehension of Stewart and Dimov.