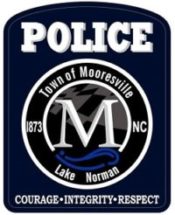 Special to Iredell Free News
The Mooresville Police Department has released the name of a man who was killed in a single-vehicle crash on Saturday, September 5.
Mooresville police officers and Mooresville Fire-Rescue personnel responded to reports of a traffic crash at 8:45 p.m. Saturday in the area of Shearers and Poplar Springs Roads.
Despite the lifesaving efforts of emergency responders, Christopher Andrew Arnold, 25, of Mooresville succumbed to his injuries and died at the scene, according to a Mooresville Police Department news release. Arnold was the sole occupant of the vehicle.
Officers from the Mooresville Police Department Traffic Safety and Enforcement Unit responded to the scene and conducted the investigation, which concluded that the crash occurred due to loss of control of the vehicle, which then struck a tree. Excessive speed and alcohol are also suspected to be contributing factors in the crash, police said.