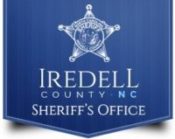 FROM STAFF REPORTS
A Statesville man was arrested and charged with stealing a safe from the Troutman-area business where he worked, according to the Iredell County Sheriff's Office.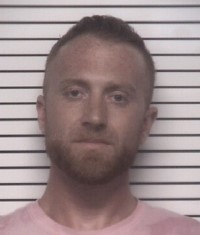 Sheriff Darren Campbell announced the arrest of William Herbert Pennell IV, 30, in a news release.
On Monday, November 8, employees of Builders First Source in Troutman contacted the sheriff's office after they arrived at work and discovered the business had been broken into and a safe had been stolen, Campbell said.
ICSO deputies, criminal investigators, and crime scene investigators responded to the business to begin the investigation. While reviewing the business' security camera footage, investigators learned one suspect had entered the building late Saturday evening and removed a safe with a golf cart, according to the news release.
After reviewing the footage and interviewing employees, an employee of the company who matched the suspect depiction was working in the warehouse area. The suspect was identified as Pennell, Campbell said.
Pennell was questioned by ICSO investigators and then consented to a voluntary search of his residence, according to the news release. During the search, clothing matching the suspect description from the security camera footage was located in the bedroom closet, Campbell said.
The clothing was seized as evidence, and Pennell was charged with felony breaking and entering, felony larceny after breaking and entering, and felony larceny by employee.
Magistrate Thompson issued a $15,000 secured bond on these charges.