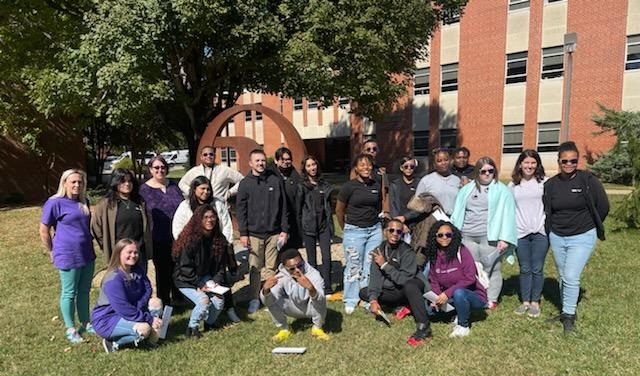 BY KARISSA MILLER
Statesville High School and Western Carolina University have formed a new partnership through a program called Students to Teachers Through Educator Pathways (STEP) to help recruit students from diverse backgrounds into the teaching profession.
"We are the only school in the State of North Carolina that is using this program and has partnered with Western Carolina," said SHS teacher Brooke Campbell. "That is huge for our area."
The goal, she explained, is to help students understand that teachers can be from diverse backgrounds.
"Most students have never had but one teacher of color in their education experience. So that was the initiative of doing the partnership with Western Carolina," she said, adding that WCU will help with surveys and other strategies.
This program is also an effort to address the nationwide teacher shortage, Campbell explained.
On October 6-7, Statesville High students took a field trip to WCU campus in Cullowhee, which exposed students to different post-secondary education experiences.
Students toured the campus and visited a brand new freshman dorm.
They met with Admissions representatives, watched a "How to pay for college" presentation, got to interact and talk to education students at dinner and lunch, and attend a student panel discussion.
"The coolest experience was the students sitting in on two professors co-teaching a writing lesson about "Where I am From," which was a poetry lesson," Campbell said. "The students had a blast, learned all about college life and represented SHS. I'm very proud of my students."
Future field trips, including visiting local schools and Mitchell Community College, are planned that will expose students to teaching all grade levels.
Photos