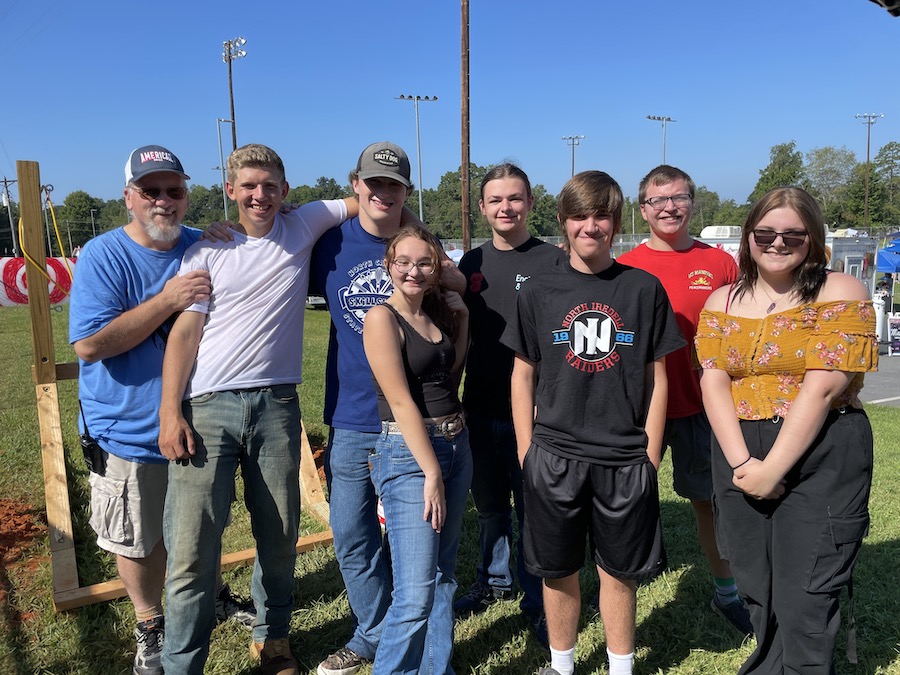 BY KARISSA MILLER
A long-standing tradition grew a little stronger on Saturday as North Iredell High School students and staff gathered to celebrate Raider Day.
Warm weather and plenty of sunshine greeted hundreds of people who came out for activities, the plant sale and other festivities.
The free event includes a classic car show, school club and business vendors and games for children of all ages. It's also a time where alumni come back to stroll around campus.
NIHS freshman Mikayla Lenahan, 14, had her own booth where she was selling flower crowns, hair bows, earrings and other items.
"I made everything by hand," she explained, adding that her grandmother is her inspiration.
As a child, Mikayla started selling small craft items with her grandmother at shows. Now, she has her own small business, Graceful Creations.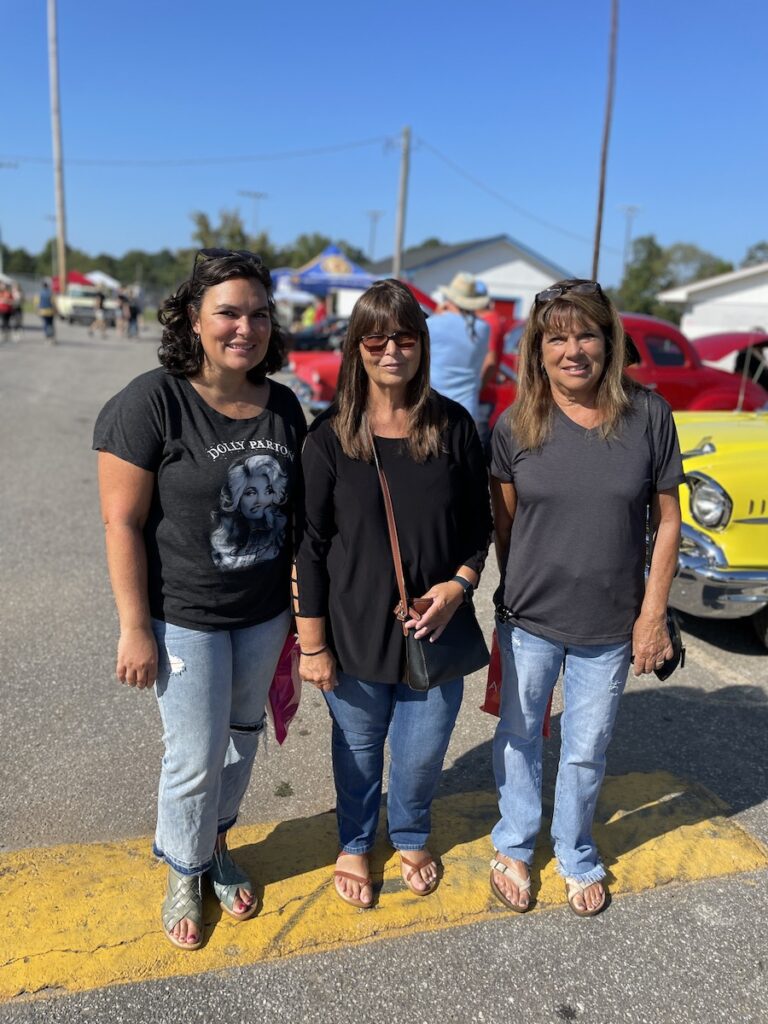 "It feels really great to be a part of this. It feels like I'm given an equal opportunity with people who are professionals at this. This isn't my job by any means, but it makes me feel really good that I'm actually successful," she said.
Her mom, she added, has been her biggest supporter.
Freshman Keagan Adams, 14, displayed his 1991 Toyota mini pickup truck.
Adams has a strong connection to classic cars and vehicles. Generations of his family members have showcased their vehicles at classic car shows. On Saturday, his granddad, Billy Moose, brought his 1970 Chevelle. His grandma Cammie Moose had her 1957 Ford custom car, along with their 5-year-old chow, "Horsepower."
Keagan was parked beside them.
"I grew up around hot rods," he said. "I was 12 or 13 when my mom bought it for me. I had something I could work on, and I instantly fell in love with mini trucks."
While the truck was in good shape, he did replace the radiator and also dropped the wheels. He has shown it at car shows all over North Carolina.
The truck's previous owner died in a motorcycle accident at age 22.
"When I met the dad (who was selling it), he knew I would take care of it and honor his son's memory. He sometimes follows me on Facebook when I post pictures of it," Adams said.
Teacher Andi Fernandez and her art students were selling original jewelry and stickers and staffing the face painting booth.
She said the proceeds from the event will help purchase a pottery wheel and other art supplies that they need to replenish.
"I want my students to see that their art is valuable and let them know that someone likes their work," she said.
Fernandez said that the school has been the best place to work.
"This community makes you feel like family," she added.
Around lunchtime, the NIHS marching band performed some songs for the crowd.
Principal Diana Jones said that student interest in art has flourished, forcing her to hire another art teacher. She wants every student to feel connected to the school in art, science or whatever subject that they enjoy.
Jones said sh's proud of the gaines her students have made in end of grade testing following the COVID-19 disruptions.
"We met growth this year. We had the highest growth of any of the traditional high schools," she said.
Photo Gallery