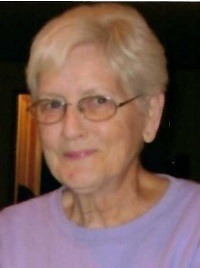 Carol Dean Swaney Beaver, 82, of Cleveland, N.C., passed away Friday, April 3, 2020.
Born in Iredell County on February 1, 1938, she was the daughter of the late Arthur H. Swaney and Mary Lewis Swaney.
In addition to her parents, Carol was also preceded in death by two sisters, Bobbie Strain and Janice Boone, and one brother, Arthur H. Swaney Jr.
In 1955 she married Clyde Alexander Beaver, with whom she shared 48 years of marriage together. He passed away August 7, 2003.
Carol loved working jigsaw puzzles and sewing. She had worked as a hairdresser then later as a seamstress at Trim Systems.
A member of Bethesda Presbyterian Church, Carol loved singing in the church choir. She especially loved the old hymns of the church.
Those left to cherish her memory are her daughters, Joan Brady (Alan) of Cleveland and Jan Sloop (Jeremy) of Mooresville; and her sons, Brian Beaver (Karen) of Cleveland and Darren Beaver of Gainesville, Ga. She is also survived by five grandchildren, Patrick, Jennifer, Kristie (Allen), Haven and Mackenzie; and two great-grandchildren, Chloee and Parker.
Mrs. Beaver will be laid to rest beside her husband at Bethesda Presbyterian Church Cemetery. The family will hold a private graveside service. A public memorial service with receiving of friends will be announced at a later date.
Online condolences may be left for the family at www.bunchjohnsonfuneralhome.com.
In lieu of flowers, memorial donations may be sent to Hospice & Palliative Care of Iredell County, 2347 Simonton Road, Statesville, NC 28625.
Bunch-Johnson Funeral Home is honored to be serving the Beaver family.