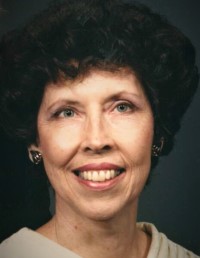 Virginia Pearl Hunter Jordan, formerly of Statesville, N.C., passed away Friday, October 15, 2021. She was 90 years old.
She was born on December 9, 1930, in Pasquotank County, N.C., to George Howard and Virginia Weeks Hunter. She grew up helping her father pick and chop cotton in Perquimans County, N.C. She graduated valedictorian of the Perquimans High School, Class of 1949.
During Christmas of her senior year of high school, she married Milton Jordan, who had returned from service in the U.S. Army at the end of WWII and during the subsequent occupation of Italy.
A homemaker, she was always a faithful helper to husband, who pastored several Friends (Quaker) churches throughout North Carolina. They moved to northern Iredell County in 1963, when Milton became pastor of Winthrop Friends Meeting, between Harmony and Union Grove. Later they moved to Statesville. In Statesville, she helped her husband, who was instrumental in the founding of Yokefellow Ministries and served as its first ministerial director.
Pearl was quiet-natured, but had many talents. She was an excellent seamstress, cook, and flower gardener. A talented pianist and alto singer, she always contributed to the music in the churches she and Milton served. She trusted Jesus Christ so early in life that she could not remember a day without Him. She was a living demonstration of 2 Timothy 3:15: "And that from a child thou hast known the holy scriptures, which are able to make thee wise unto salvation through faith which is in Christ Jesus."
She was preceded in death by her husband of 60 years, her parents, and her sister, Claire Hunter Murray of San Diego, Calif.
She leaves to cherish her memory a daughter, Donna McQuarrie (Paul), of Fountain Inn, S.C.. She is also survived by a grandson, Mark Miller (whom she raised and with whom she lived for the last ten years), his wife Anna, and five great-grandchildren.
The funeral service will be at Troutman Funeral Home on Wednesday, October 20, at 2 p.m. with the Revs. James A. Hunt and Jonathan A. Williams officiating. The family will receive friends at the funeral home one hour prior to the service. The graveside service will follow at Iredell Memorial Park.
The family requests memorials be given to the Clover ARP Church playground fund (127 Kings Mountain Street Clover, SC 29710).
Troutman Funeral Home is serving the family of Pearl Jordan. Online condolences can be made to the family at www.troutmanfuneralhome.com.