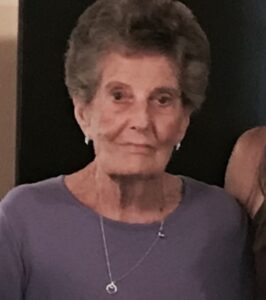 Dorothy J. Shoemaker, 93, of Statesville, N.C., passed away peacefully on Thursday evening, September 14, 2023. Born in Iredell County on October 18, 1929, she was the daughter of Troy Garland Shoemaker and Zilpha Mataka (Maker) Sigmon Shoemaker.
She was proceeded in death by her husbands, William Moore (Bill) and James Shoemaker; brothers Bryce Shoemaker and Ray Sigmon; and sisters Helen Waugh, Lily Honeycutt and Lois (Jean) Shoemaker.
She was a lifelong member of Mount Hermon Lutheran Church.
Survivors include her daughter, Sherry M. Combs (Forrest), of Statesville; grandchildren, William Combs (Candy) of Statesville, Tyler Combs (Jennifer) of Statesville; great-grandchildren, Tyson Combs, Lauren Combs, Cade Combs, Sadie Jo Combs, Thaddeus Combs and Georgia Combs; brother-in-law, Jim Clanton; a niece, Gail Templeton. Also surviving are stepson, Doug Shoemaker (Jane); and step-grandchildren, Jimmy Shoemaker, and Jeffrey Shoemaker.
A special thanks to Roy Lee and Joyce Little for a lifelong friendship.
Family will visit with friends on Tuesday, September 19, 2023, at 1 p.m. at Mount Hermon Lutheran Church. A funeral service will begin at 2 p.m. at the church with the burial to follow at the church's cemetery. Mr. Will Dulin will be officiating.
Troutman Funeral Home is serving the family.