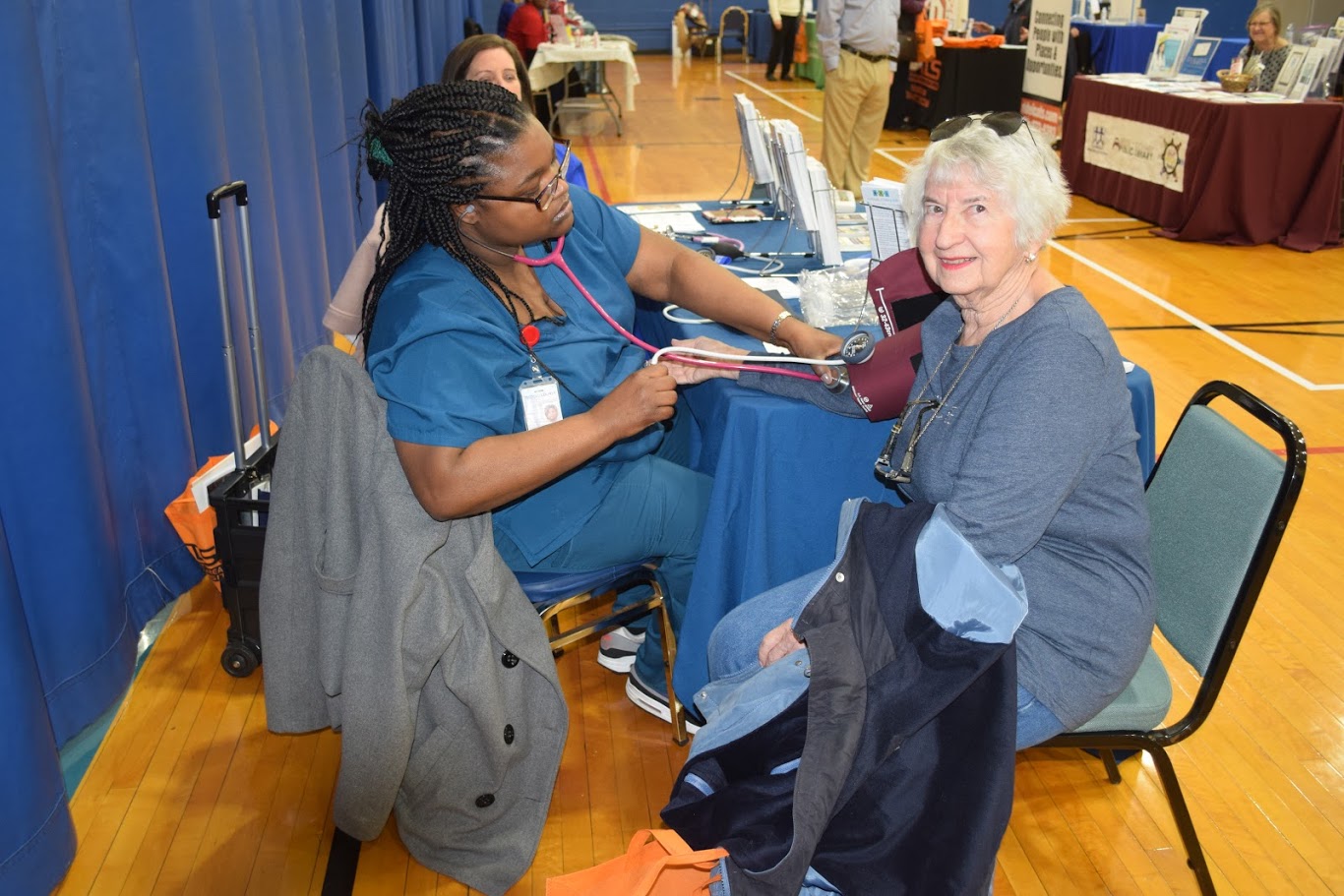 BY DEBBIE PAGE
debbiepage.iredellfreenews@gmail.com
Community members meandered through the Iredell County Recreation Center on Grannis Lane on Wednesday, picking up wellness, nutrition, and fitness information and getting free health checks from a wide array of vendors.
Iredell County Recreation Department staff members Kim Goodin and James Huffman coordinated the event to offer something new.
"We wanted to engage the community and raise awareness about different health aspects and let people talk to different healthcare groups and take advantage of health screenings," said Huffman. "We are just trying to raise awareness and hope to make this an annual event that grows over time."
The screenings offered by providers included mammography, blood pressure, diabetes risk, ergonomics, and body mass index.
Participants
Physical and mental healthcare participants included Iredell Health System, Piedmont Healthcare, Lake Norman Regional Medical Center, Iredell Health Department, Statesville Family Medicine, Insight Human Services, Partners Behavioral Health, Southern Family Medicine, Daymark Recovery Services, Bayada Home Health, Hospice and Palliative Care of Iredell, Center for Emotional Health, and Brenda Martin Counseling.
Other vendors offering wellness, nutrition, fitness, and safety information included Troutman Parks and Recreation, Girls on the Run, Iredell Senior Games, NC Cooperative Extension, Summit Place of Mooresville, the Statesville Police department, Summit Place, Accordius Health, American Cancer Society, Monarch, ICARE, Premier Senior Living, Iredell Partnership for Young Children, Iredell County Public Library System, ICATS, Iredell County Animal Services, Edward Jones, State Employees Association of NC, and First National Bank.
ICRD provided lunch to the vendors at the event.