Editor's Note: May is National Stroke Awareness month. Piedmont HealthCare physician Dr. Ryan Conrad shared valuable information regarding about strokes, warning signs, and what to do if one of those signs appears.
BY DR. RYAN CONRAD
Cerebrovascular accidents, more commonly referred to as strokes, are a severe cause of both death and disability in this country. Over 130,000 people are killed each year by strokes. The thousands of others who survive are left with either temporary or permanent disability as a result of damage to the brain.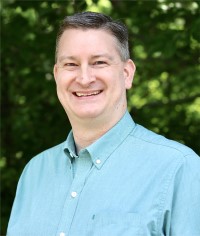 There are two main types of strokes: Ischemic strokes are caused by loss of blood flow to part of the brain as a result of blockage of an artery. Hemorrhagic strokes, on the other hand, are caused by damage to the arteries of the brain that lead to bleeding from the artery into the brain itself. Both types can quickly cause severe damage to the brain tissue involved.
The most important thing to remember about identifying a stroke is that it causes sudden onset of significant neurologic symptoms — like a "light switch" suddenly being shut off in part of the brain. It is typically not subtle or slow to cause problems. This, in fact, is where the term "stroke" originated, as shorthand for the phrase "stroke of God's hand," exemplifying the serious nature of this potentially life-altering diagnosis.
A useful mnemonic often taught for recalling warning signs of a stroke is the word FAST:
"F" stands for "Facial" drooping on one side.
"A" is for weakness of one "Arm" (or leg).
"S" is for "Speech", which can be slurred, interrupted or totally absent.
"T" is for "Time," meaning you need to immediately seek medical attention by calling 911.
However, this is by no means a full list of the possible symptoms, which can also include severe headaches, vertigo, ataxia (being off balance and unable to walk), double vision, vision loss, and dysphagia (inability to eat or swallow), among others.
In treatment of acute strokes, time is of the utmost importance! If there is any suspicion of such an event happening like what has been described, seeking immediate emergent medical attention is the top priority.
Dr. Ryan Conrad was trained through Indiana University School of Medicine for graduate school, internship, and residency. He is board certified with the American Board of Psychiatry, Neurology and Sleep Medicine. Dr. Conrad can be reached at either of his PHC Lake Norman Neurology offices:
Mooresville – (704) 662-3077
124 Professional Park Drive, Suite A
Mooresville, NC 28117
Huntersville – (704) 766-9050
9735 Kincey Avenue, Suite 203
Huntersville, NC 28078
About Piedmont HealthCare
Piedmont HealthCare is one of the largest physician-owned multi-specialty groups in North Carolina and the Southeast. We are committed to providing excellent care for the whole family. We have more than 60 convenient locations and nearly 200 physicians and providers across multiple specialties to provide the most innovative medical care for our community.