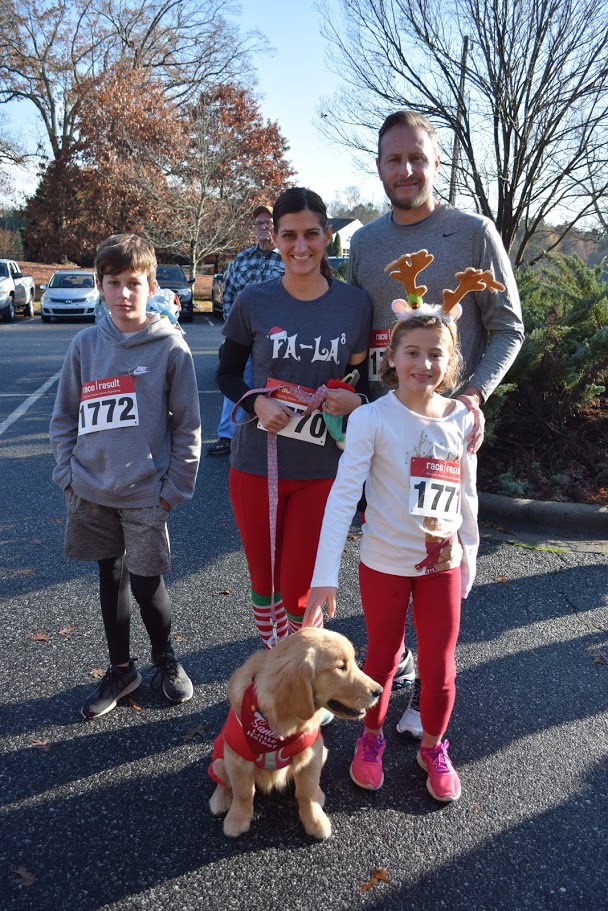 FROM STAFF REPORTS
The Town of Troutman is the epicenter for all things Christmas this week. Here are five fun things to do that will get you in the holiday spirit:
CHRISTMAS TREE LIGHTING
Other upcoming holiday events this week include annual Christmas Tree Lighting on Thursday, December 5, at 6 p.m. Community members will gather at Troutman's ESC Park (338 North Avenue) for Christmas carols and music by area school students, hot chocolate, cookies, and a visit from Santa for kids big and small.
CHRISTMAS PARADE/TOYS FOR TOTS DRIVE
The 4th Annual Troutman Christmas Parade will be on Saturday, December 7, at 11 a.m. In connection with this event, the town is collecting new, unwrapped toys for the Marine Corps Toys for Tots program. The organization is in need of toys for children of all ages but particularly needs gifts for children 12 years and up.
For older boys, the Toys for Tots organization suggests donating gifts such as AXE sets, basketballs (regulation boxed), cologne sets, dart boards, ear buds, electronic table games, headphones, skateboards, scooters, tablets, and watches.
For older girls, suggested items include bath gift baskets/sets, blow dryers, curling irons/flat irons, ear buds, headphones, makeup gift sets, perfume sets, skateboards, scooters, tablets, and watches.
A trailer for the toys will also travel behind Santa down the Eastway Drive parade route so that spectators can donate as the trailer comes by them. Community members can also bring donations to Town Hall any time through December 7.
ROTARY'S PANCAKE BREAKFAST WITH SANTA
Prior to the Parade on Saturday, The Rotary Club of Troutman is holding its annual all-you-can-eat Pancake Breakfast with Santa from 7:30 to 10:30 a.m. at the Troutman Elementary School cafeteria. The meal also features eggs, bacon, and sausage. Tickets are $10 for adults and $5 for children ages 6 through 12. Those under age 6 eat free.
Breakfast proceeds benefit the South Yadkin Baptist Association's "Toy Store for Jesus" and other children within our community. Boxes will also be available for donations of nonperishable food and toys for the organization.
Music will be provided by the South Iredell High School and Troutman Middle School chorus programs.
SOUTH IREDELL HOLIDAY BAZAAR
Also on Saturday, the South Iredell High School Holiday Bazaar will be offering a variety of gift and holiday decoration ideas from 9 a.m. to 2 p.m. Bring friends and family to this fun and festive event that features door prizes and local artisans, crafters, and vendors. Proceeds will benefit the school's 2020 Junior-Senior Prom.
DRIVE THRU LIVE NATIVITY
Next week, folks can also enjoy the Drive Thru Live Nativity, which portrays 26 scenes from Christ's life, on Thursday through Saturday night (December 12, 13, and 14) from 6 to 8 p.m. at the Iredell County Fairgrounds.
For more information on attending, visit https://www.facebook.com/Troutman-Drive-Thru-Live-Nativity-1081136228606967 or contact Troutman Baptist Church, which organizes the event.