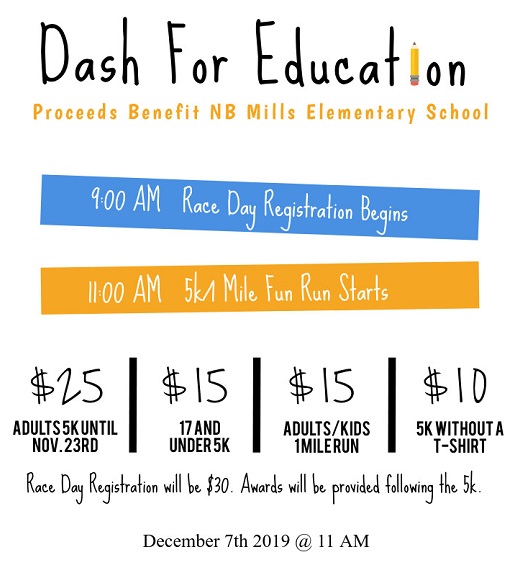 FROM STAFF REPORTS
Two seniors at Crossroads Early College are teaming up to raise money for N.B. Mills Elementary.
Madeline Simmons and Garrett Steele have organized the Dash for Education, a 5K race/walk event, for their senior projects. The event will be held at 11 a.m. on Saturday, December 7, at the Statesville Soccer Park.
There will be 5K and 1-mile events, and snacks and an awards ceremony are planned at the conclusion of the event.
They are still looking for business sponsors and participants in the event.
Participants can register in advance online or take advantage of on-site registration the morning of the event from 9 to 10:30 a.m.
Everyone who registers for the 5K by November 22 will receive a T-shirt (cost $25). Participants under the age of 18 can register for only $15.
ONLINE REGISTRATION
Register online at https://raceroster.com/events/2019/27662/dash-for-education-5k
LEARN MORE
Contact Madeline Simmons at 704-881-3182.