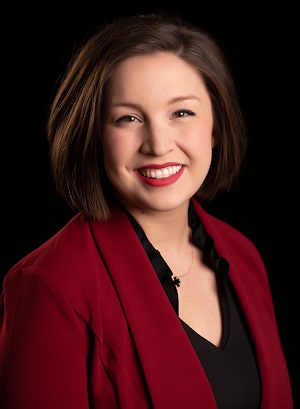 Park View Elementary teacher selected from 28 finalists
Special to Iredell Free News
CULLOWHEE — Leanne Rose, a second-grade teacher at Park View Elementary School inthe Mooresville Graded School District, was named the North Carolina Center for the Advancement of Teaching (NCCAT) Beginning Teacher of the Year in a special ceremony onThursday.
Rose was named the MGSD Beginning Teacher of the Year in August 2019.
The award was presented for the first time at the NCCAT Cullowhee Campus with 28 finalists from across the state in attendance.
"I am proud of all our finalists and happy for Ms. Rose and her school district," explained NCCAT Executive Director M. Brock Womble. "NCCAT is a long-time supporter of teaching excellence and a natural expression of that support is to recognize the best of the beginning teachers in our state. We've had a wonderful week of professional development and then an inspirational evening to celebrate our state's teachers."
Rose, in her application, wrote: "My philosophy of instruction is to teach every student as aunique individual with specific physical, educational and emotional needs. Successful instruction of the 'whole child' requires both life and executive functioning skills."
Park View Principal Misha Rogers called Rose "an exceptional teacher whose passionand excitement for the educational profession is an inspiration to her students and colleagues!"
"She is dedicated to every child, every day as she purposefully focuses on the whole child," Rogers added. "I could not be more proud of what she has accomplished in the beginning of her career."
MGSD Superintendent Stephen Mauney also had high praise for Rose.
"Leanne is an outstanding teacher. When we hired her in 2018, we knew she would do great things for our students," Mauney said. "She hasn't disappointed, and we are so proud of this accomplishment."
Runner-up for the honor was Cristina Lane of Wake County Public Schools.
About the Award
The NCCAT Beginning Teacher of the Year process was developed to honor beginning teachers who are the future of education in North Carolina. Information about the program at www.nccatbtoy.com
The NCCAT Beginning Teacher of the Year prizes include:
● $5,000 cash prize;
● Participation in a GoGlobal NC trip to Australia in 2020;
● Instructional supply funds for the teacher's school;
● $2,000 cash prize to the runner-up; and
● Travel expenses for regional winners to participate in NCCAT professional developmentand leadership development.
About NCCAT
Increasing teacher effectiveness is fundamental to improving public education. NCCAT provides teachers with new knowledge, skills, teaching methods, best practices and information to take back to their classrooms. For more information about NCCAT's professional development programs, visitwww.nccat.org or call 828-293-5202.