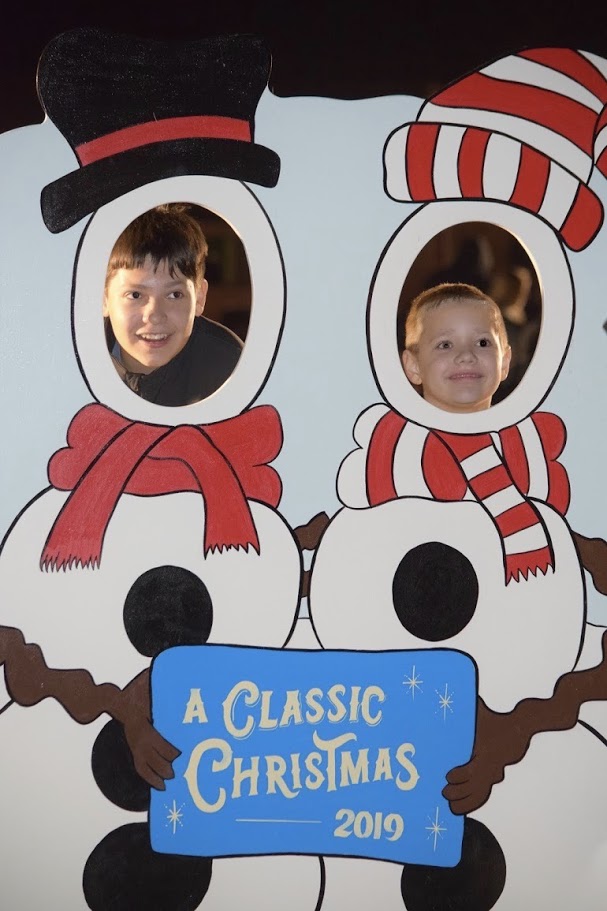 BY DEBBIE PAGE
debbiepage.iredellfreenews@gmail.com
Mooresville was transformed into a picture perfect Christmas village Friday night as thousands flocked downtown for the Classic Christmas celebration on a crisp evening.
Kids enjoyed visits with Santa among the beautifully lit Christmas trees in J.F. Moore Park to get in those last-minute gift requests, fed the camels, goats, and sheep at the petting zoo at the Charles Mack Citizens Center, and clowned around in the life-sized snow globe at Moore and Main streets.
Families piled into the horse-drawn carriage and large wagons that meandered along Main Street to take in the sights and sounds of the holiday festivities. Many community members donated non-perishable food items or cash in a spirit of holiday giving to the Mooresville Christian Mission as they entered the horse-drawn wagons at the location.
At the holiday village set up near the corner of Church and Center streets, kids and adults happily joined in "ice" skating fun along with trips to booths for delicious hot cocoa, popcorn, cotton candy, s'mores. Kids also created free fun crafts and building activities
Community members also enjoyed dining at the wide variety of downtown restaurants and shops bustled with shoppers and holiday activities.
The Downtown Mooresville's "Holiday Light Spectacular" featuring over 150,000 lights dancing to music continues nightly through December 31 from 5:30 to 9:45 each evening. The scene includes including snowmen chatting, trees dancing, and more on the lawn at Town Hall (413 N. Main Street).
Visitors can park in the various lots around the show and enjoy the scene from their cars or get a close up experience from the concrete pad at the bottom of the show.