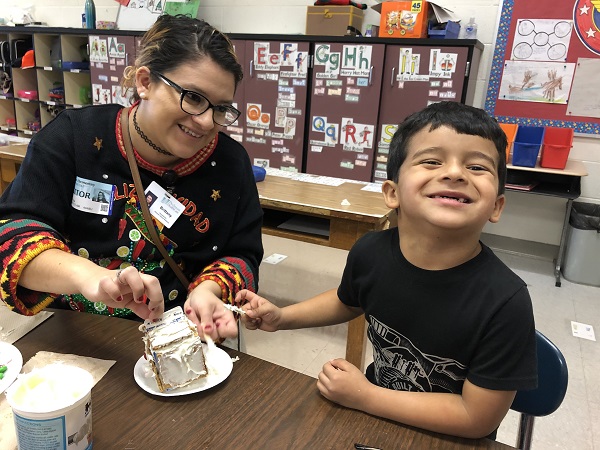 FROM STAFF REPORTS
Smiles and laughter filled the classroom as Troutman Elementary School kindergartners in teacher Willow Wilcox's class hand-decorated their own gingerbread houses this week.
Students worked beside their parent or an adult volunteer and pieced together their own holiday masterpiece.
Each child was given a small milk carton to create the structure of their house using graham crackers.
Next, they used icing to "glue" each piece together, decorating their house with various items, including gumdrops, marshmallows, candies and chocolates.