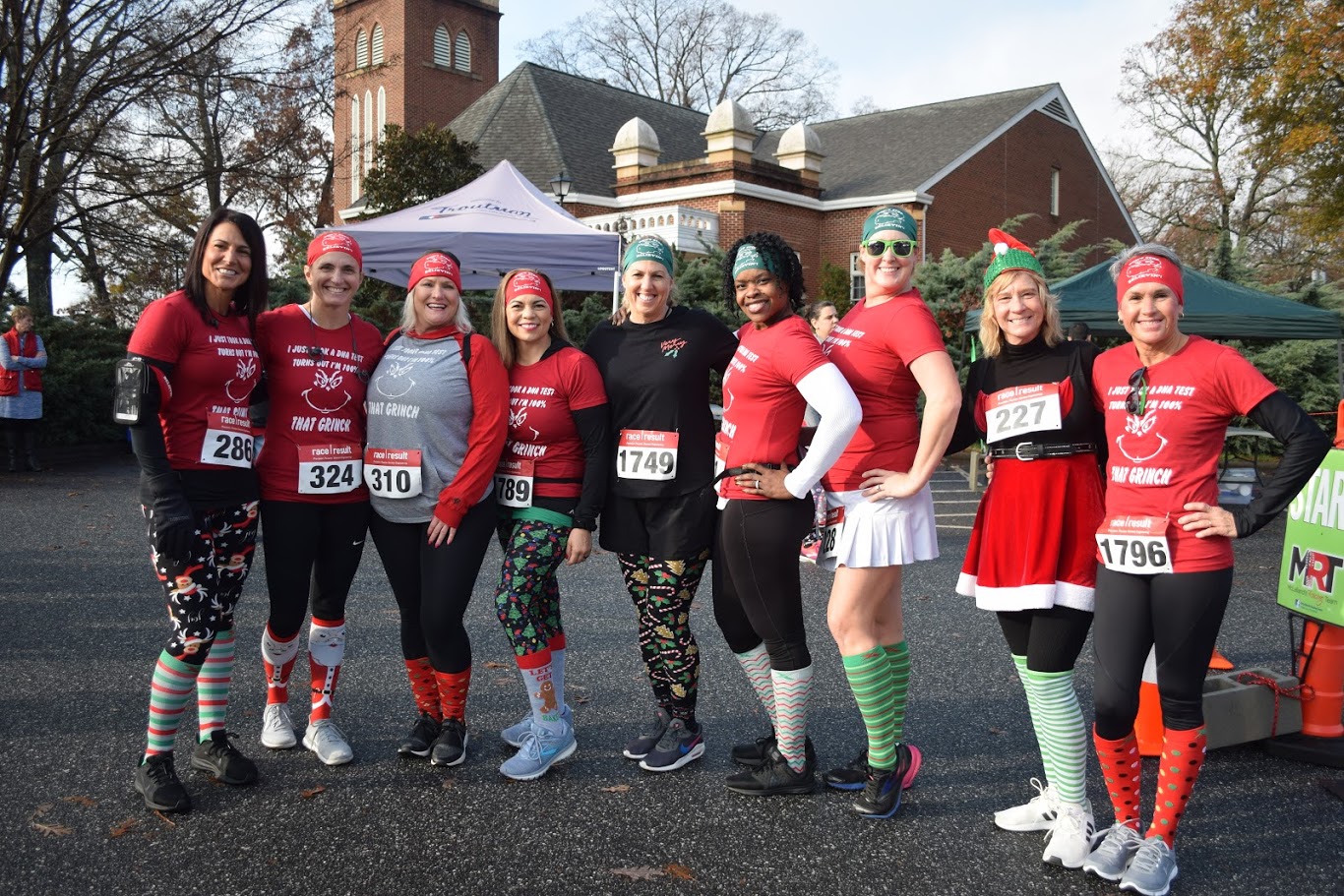 BY DEBBIE PAGE
debbiepage.iredellfreenews@gmail.com
Dreary skies gave way to sunshine just in time for the starting horn of the 6th Annual Jingle Run 5K on Sunday afternoon. Sponsored by the Troutman Parks and Recreation Department, the free event takes runners from the Children's Hope Alliance (CHA) campus through the town's greenway system for a fun holiday romp to start off a month of holiday festivities.
Before the race, Parks and Recreation Director Emily Watson introduced Lorie Fees, associate director of Philanthropy at CHA, who welcomed the crowd to its campus. Noting that the nonprofit is one of the premier child advocacy agencies in North Carolina, Fees said, "We serve all kids. We're the agency that does not say 'no' to placement, so if you are looking for a worthy cause, it's right here."
CHA is in the the midst of a campaign to raise $4 million for the things the kids need that the nonprofit cannot bill the government.
Fees also thanked participants for all the gently used coats, jackets, and toiletry items they brought for CHA kids. She invited everyone to learn more about the organization by taking a tour of CHA facilities on the first or third Thursdays of each month from 9:30 to 10:30 a.m.
Councilwoman Sally Williams thanked runners for sharing in this charitable event "that seems to grow and grow each year." She thanked CHA for the use of part of their campus, along with McLelland Racing Team for timing the event.
Williams also acknowledged the assistance of the Iredell County Parks and Recreation Department, town staff members Danielle Wright, George Berger, and Kim Davis, Engineered Sintered Components' Jan Comer, Food Lion of Troutman, and "a slew of community volunteers."
Michelle Sparks sang the National Anthem prior to the race start.