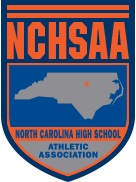 FROM STAFF REPORTS
Statesville throttled visiting North Buncombe 49-7 in the first round of the NCHSAA Class 3A football playoffs on Friday night.
A week after needing overtime to beat West Rowan in the regular-season finale, the Greyhounds established their dominance early on both sides of the ball and led 21-0 at the end of the first quarter. It was 42-0 before the Black Hawks (7-5) got on the scoreboard with a third-quarter TD.
Statesville (12-0) will play host to Kings Mountain next Friday in the second round. The Mountaineers (10-2) upset West Henderson, 56-7, on Friday.
In the Class 3AA playoffs, South Iredell fell to No. 1-seed Weddington 35-0. The Vikings, who finished the season with a 5-7 record, gave up 21 first-quarter points.
In the Class 4A bracket, Lake Norman lost to Porter Ridge, 24-14. The Wildcats finished the season with a 6-6 record.
Meanwhile, Mooresville kept its season alive with a 27-15 win over visiting Page. The Blue Devils (7-5) will travel to Ragsdale (5-6) for a second-round game next Friday. The Tigers had a first-round bye.
In the Class 2AA playoffs, West Iredell suffered a blowout in its first-round game against No. 1-seed Shelby, 56-7. The Warriors ended their campaign with a 6-6 record.