FROM STAFF REPORTS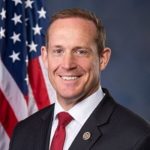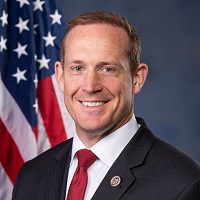 Rep. Ted Budd announced Friday that he would vote against both articles of impeachment against President Trump when they come to a vote on the floor of the U.S. House of Representatives.
"Even though I've made my objections to this entire charade clear over the last few months, I wanted you to hear straight from me that I will officially be voting against both articles," said Budd, a Republican who represents North Carolina's 13th Congressional District.
"The reasoning is very simple: despite House Democrats ripping apart House rules, procedures, and basic fairness, they were still unable to prove their case," Budd added. "They couldn't produce a single witness who was directed by the president to engage in any kind of bribe, extortion scheme, or other poll-tested crime House Democrats could come up with.
"The floor vote on impeachment will be next week, followed by our Christmas break. Hopefully we can actually get back to work for the American people in the new year."
The House Judiciary Committee adopted both articles on Friday, accusing President Trump of abuse of power and obstruction of Congress, on a party-line vote of 23-17.