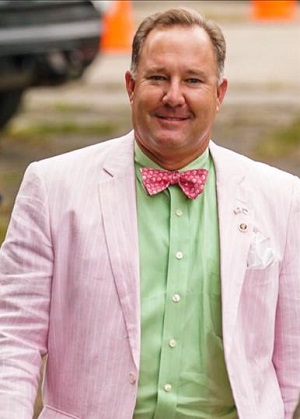 FROM STAFF REPORTS
Rep. Jeff McNeely announced over the weekend that he will ask voters in the 84th N.C. House District to allow him to continue working on their behalf in Raleigh.
McNeely, a Republican, was appointed to the position in July after his predecessor, Rena Turner, resigned to spend more time with her family. He was selected by the Iredell County GOP executive committee to finish out her term.
"I first want to take this time and thank you for allowing me to serve you in the North Carolina House of Representatives," he said in a news release. "It has been a great honor and privilege. I have worked extremely hard to uphold your values and beliefs as I vote for you."
A former county commissioner and owner of G & M Milling, McNeely has been appointed to numerous House committees, including Agriculture; Appropriations; Appropriations, Justice & Public Safety; Education – K-12; and Judiciary.
He has not introduced any legislation during his short tenure in the House.
"I have started multiple projects that will lead to future bills in the next session," McNeely said. "They pertain to agriculture and small business."
Filing for the 2020 elections begins today and runs through Dec. 20.
In his statement, McNeely asked voters to support him in this "very important task."
"Along with the other legislators from Iredell County, I think we can achieve great things," he said. "I look forward to meeting and talking to all of you during this upcoming campaign."