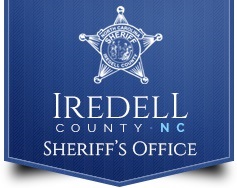 FROM STAFF REPORTS
A verified member of the Folk Nation gang faces a drug-trafficking charge following his arrest in Iredell County.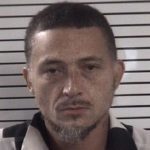 Sheriff Darren Campbell announced the arrest of Michael Alvin Punch, 37, of Cherryville in a news release.
On Wednesday, November 27, an ICSO patrol sergeant observed a suspicious vehicle in the parking lot of the McDonald's located at 3205 Taylorsville Road near Statesville.
The sergeant ran the license plate on the vehicle and learned that it had been reported stolen in Maiden, Campbell said.
Other deputies arrived to assist and detained the five occupants in the vehicle, according to the news release.
During the investigation and subsequent search of the vehicle, deputies located 101.1 grams of methamphetamine, along with two sets of digital scales in the driver's area of the vehicle, the sheriff said.
Punch was arrested on the scene and charged with felony trafficking of methamphetamine, felony possession with intent to sell or deliver methamphetamine, misdemeanor possession of drug paraphernalia, and felony possession of a stolen motor vehicle.
He was taken to the Iredell County Detention Center, where Magistrate Thompson issued a $250,000 secured bond on these charges.
According to the ICSO, Punch's criminal history includes the following charges: Misdemeanor Breaking or Entering, Misdemeanor Shoplifting by Concealment, Two Counts of Felony Forgery of Instrument, Felony Breaking and Entering, 25 Counts of Felony Breaking into a Motor Vehicle, Felony Larceny, Felony Identity Theft, Misdemeanor Possession of Stolen Goods, Misdemeanor Assault on a Female, Misdemeanor Assault and Battery, Felony Habitual Breaking and Entering, Misdemeanor Criminal Contempt, Misdemeanor Resisting a Public Officer, Felony Possession of a Firearm by a Convicted Felon, and Felony Possession of Methamphetamine.