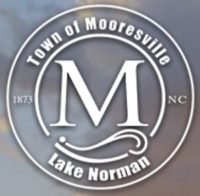 Special to Iredell Free News
Mooresville Town Manager Randy Hemann announced Tuesday the hiring of Beau Falgout as assistant town manager.
Falgout's duties will include leading the departments of Parks & Recreation, Technology & Innovation, Planning & Community Development, and the Mooresville Public Library. He will begin work on January 13, 2020, and will be paid an annual salary of $117,500.
Falgout hails from Palm Coast, Fla., a community of nearly 87,000 residents, where he recently served as deputy city manager. He has worked for the City of Palm Coast since 2007, previously holding several leadership positions in planning and economic development before being promoted to assistant city manager in 2018.
"Beau brings a wealth of valuable knowledge and experience from his time in Palm Coast," said Hemann. "He has a proven track record of being a dedicated leader who builds strong relationships in the community he serves, and he is a champion for strategic economic development. We are looking forward to working with him in Mooresville."
Falgout earned a bachelor's degree in Business Administration and is currently completing his master's degree in Urban and Regional Planning, both from the University of Florida.