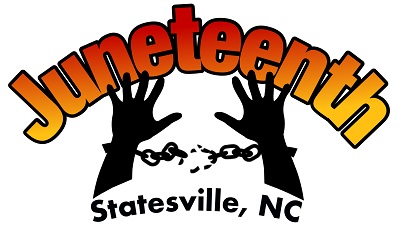 Annual event commemorates end of slavery with festival and family activities
Special to Iredell Free News
The 2020 Juneteenth Celebration in Statesville has been canceled due to the COVID-19 pandemic.
Organizers announced the decision in a news release.
IMPACT and the Juneteenth Community Planning Committee encourage everyone to continue social distancing and all precautions recommended by the CDC. The No. 1 goal of IMPACT and the planning ommittee is to ensure the safety and health of all the festival attendees.
This event will be back in June 2021, organizers promised.
The Juneteenth Celebration commemorates the date – June 19, 1865 – when the slaves in Galveston, Texas, first received word of the Emancipation Proclamation abolishing slavery. President Abraham Lincoln issued the proclamation on January 1, 1863. Today, Juneteenth celebrates African American freedom and achievement, while encouraging continuous self-development and respect for all cultures.