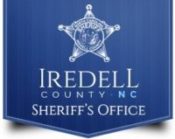 FROM STAFF REPORTS
An Iredell-Statesville Schools teacher who was suspended by the school district earlier this month now faces a felony charge following an investigation by the Iredell County Sheriff's Office.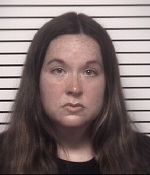 Elizabeth Lee Wright, 30, was arrested on Friday and charged with taking indecent liberties with a student by a teacher, according to an ICSO news release.
Wright, who was suspended from her position as a math teacher at the Agriculture and Science Early College on August 14, was given a $3,000 bond.
She resigned her position on Monday, according to I-SS spokeswoman Boen Nutting.
An I-SS representative filed a report about possible improper conduct by a teacher to the ICSO on August 14, Sheriff Darren Campbell said in the news release.
A parent had discovered social media communications between her child and a teacher which she deemed inappropriate, Campbell said. The investigation was assigned to Detective Cody James of the ICSO Special Victim's Unit.
Detective James reviewed the report, conducted several interviews with witnesses, executed search warrants and gathered evidence during this investigation, according to the news release. As a result of the investigation, he obtained a warrant for Wright's arrest.
This investigation is ongoing. Anyone with additional information is asked to call the Iredell County Sheriff's Office at 704-878-3180.