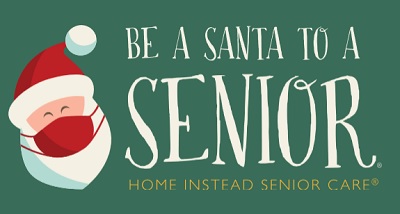 Special to Iredell Free News
In the midst of the COVID-19 pandemic, Home Instead Senior Care employees are striving to complete the "Be a Santa to a Senior" purchases and deliveries with the citizens help.
For the past 18 years, the company — which has offices in Statesville, Mooresville and Taylorsville — has delivered gifts to facilities and area seniors that need help at Christmas.
This year organizers are short by more than 200 gifts.
Virtual ornaments as well as tree locations can be found by going to beasantatoasenior.com and entering in your ZIP code. Virtual ornaments will link you directly to a senior's wish list on Amazon. Gifts purchased there will be delivered directly to the senior's home. Select tree locations will have ornaments available for pick up and purchasing as well for those who wish to shop local.
Now is the time to help our seniors celebrate Christmas. It has been a tough year for everyone, but having to stay isolated for extended times has been difficult for seniors.
Donations can be made by call 704.924.9909 and asking for Heather Oland, general manager.
LEARN MORE
For more information, visit www.beasantatoasenior.com