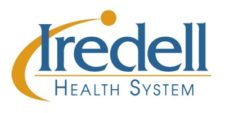 Special to Iredell Free News
The Birth Place at Iredell Memorial Hospital announces the following births:
JUNE 28
♦ A boy, Jayce Ronnye Martinez, born to Yonathan Martinez and Sadenny Fernandez of Statesville.
JUNE 29
♦ A boy, Kaison Elijah Argrett, born to Damien and Bria Argrett of Troutman.
♦ A girl, Elena Valentina Hollada, born to Carl and Evelyn Hollada of Statesville.
♦ A boy, Kaidence Jasir Jones-McClain, born to Cameron S. McClain and Jasia L. Jones of Statesville.
JULY 1
♦ A boy, James David Brian Hampton, born to David Hampton and Summer Keaton of Stony Point.
JULY 3
♦ A boy, Johnny Dawson Moore, born to John and Hollie Moore of Hamptonville.
♦ A boy, Clint Abraham Smith, born to Stephen and Julie Smith of Taylorsville.