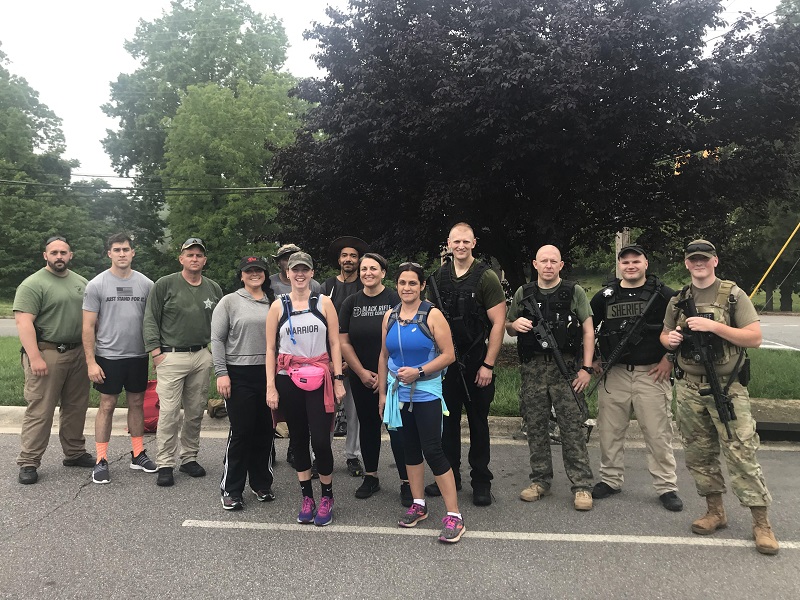 FROM STAFF REPORTS
A group comprised mostly of civilian and sworn officers from the Iredell County Sheriff's Office trekked from Mooresville to Statesville on Monday to pay tribute to U.S. military personnel who sacrificed their lives in service to our country.
Participants in the Carry the Load Memorial Day Walk covered 17.2 miles in a little over seven hours after starting at 5 a.m.
Deputy Travis Hanson, who joined the ICSO one year ago, organized the event. Prior to becoming a patrol deputy, he served in the U.S. Marine Corps for 22 years and worked as a military contractor for another 10 years.
Hanson said he was inspired by Carry the Load, a national nonprofit that works to provide ways to honor and celebrate our nation's heroes by connecting Americans to the sacrifices made by military personnel, veterans, first responders and their families.
"I lost quite a few Marines," he said. "If I can walk a little bit and have an opportunity" to say their names and keep their memories alive — "that's my motivation," he explained.
Learn More
Visit https://www.carrytheload.org to learn more
Video
Photo Gallery