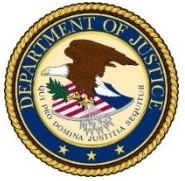 Special to Iredell Free News
CHARLOTTE – The co-owner of a Statesville trucking company has been sentenced to time in prison and ordered to pay more than $100,000 in restitution following his conviction on federal wire fraud charges.
Statesville resident Nathaniel Brad Moffitt, 40, was sentenced to 15 months in prison on Friday for fraudulently obtaining more than $500,000 in business loans. Andrew Murray, U.S. Attorney for the Western District of North Carolina, announced the sentence in a news release.
In addition to the prison term, U.S. District Judge Kenneth D. Bell ordered Moffitt serve two years of supervised release, and to pay approximately $114,000 as restitution.
According to court documents and information introduced at the sentencing hearing, Moffitt co-owned a trucking company in Statesville with another individual, identified in court documents as "B.S."
Court records show that from September 2015 to April 2018, Moffitt stole B.S's name and personal information, which he used to obtain more than $500,000 in fraudulent business loans. To further the fraud, Moffitt made telephone calls and sent emails to apply for and execute the loans, and on at least one telephone call he impersonated "B.S."
Moffitt used the loan proceeds to pay for legitimate business expenses and for his own personal benefit. At the time the fraud was discovered, the outstanding balance on the loans was more than $100,000.
According to court records, as a result of the Moffitt's fraud, the trucking company had to declare bankruptcy. On November 18, 2019, Moffitt pleaded guilty to wire fraud.
In making today's announcement, U.S. Attorney Murray thanked the FBI for its investigation of this case. Assistant U.S. Attorney Caryn Finley prosecuted the case.