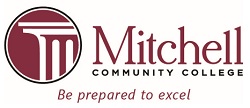 Special to Iredell Free News
Donors to Mitchell Community College and its Foundation and Endowment for Excellence provided more than $1,170,000 in gifts, grants, and future commitments over the fiscal year that ended on June 30, 2020.
When combined with resources allocated from the Endowment for Excellence for the current academic year, Mitchell benefitted from more than $1.9 million in philanthropic support.
Supporters' gifts will fund institutional priorities including scholarships, emergency student support, program development, arts programs and experiential learning opportunities.
"Our students, faculty, and staff have endured many challenges in these unprecedented times," noted Mitchell President Tim Brewer. "Our donors have made a bold statement this year, and we know they have our students' backs. We are so grateful to the more than 400 donors who helped make student success possible."
Highlights for the year include a community fundraising effort that helped the Officer Jordan H. Sheldon Memorial Scholarship endowment reach more than $108,000 in gifts. The scholarship, which was established in May 2019, supports cadets enrolled in Mitchell's Basic Law Enforcement Training program.
The Foundation also celebrated Dr. John Roueche (Class of 1958), who was awarded its Excellence in Giving and Service Award at its President's Circle dinner last November. At the ceremony, Roueche commited an additional $500,000 toward his endowed scholarship. The Foundation's President's Circle, whose donors contribute $1,000 or more each year, reached 92 members for the year.
"Mitchell is incredibly fortunate to have the generous support of hundreds of people in our community," noted James D. Hogan, the college's vice president for Advancement. "Our students benefit from their gracious gifts every day, and we are excited to see what Mitchell can accomplish with their help."
Founded in 1996, the Mitchell Community College Foundation has provided millions of dollars in sustaining support to Mitchell Community College. The Foundation is able to offer immediate impact through its Maverick Fund, One Mitchell Scholarship, Friends of the Arts and Experiential Learning funds. The Endowment for Excellence offers sustaining resources to fund strategic priorities, program development, and other critical needs. Learn more at mitchellcc.edu/giving.
About Mitchell Community College
Mitchell Community College serves 9,000 students annually through a variety of college transfer, continuing education, and workforce development programs. With campuses in Statesville and Mooresville, Mitchell offers quality, affordable education options to residents of Iredell County and surrounding area. For more information, visit mitchellcc.edu or call (704) 878-3200 (Statesville Campus) or (704) 663-1923 (Mooresville Campus).