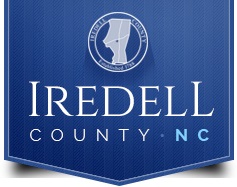 Spending plan includes 1-cent property tax hike to fund school construction projects approved by voters
BY KARISSA MILLER
The Iredell County Board of Commissioners is considering a $230.3 million budget for fiscal year 2020-2021 that includes contingencies related to the COVID-19 pandemic.
"We have prepared a scaled-back budget in anticipation of a worst-case scenario," County Manager Beth Jones told commissioners during her annual budget message on Tuesday.
The budget team came up with two budgets as the COVID-19 crisis unfolded in the midst of budget season.
"When we saw what was happening with the economy. We adapted, we changed," Jones explained.
Spending in the proposed budget is up from $222,655,992 last year.
The proposed tax rate at 53.75 cents per $100 valuation, which includes a 1-cent increase to fund school construction projects approved by voters in March. That increase will generate $2,638,397 for the county.
The budget is based on a tax base of $26.6 billion and a collection rate of 98.91-percent.
With many people feeling the financial strain related to the stay-at-home order, "our low tax rate is a blessing to our already struggling residents and businesses," Jones said.
Out of the 100 counties in the State of North Carolina, only 12 had a lower tax rate in 2019-2020 than Iredell County.
The county's growing tax base has enabled commissioners to keep the tax rate low.
Projected Financial impact of COVID-19
At the beginning of 2020, the county's economic forecasting and revenue projections looked promising. County officials were projecting a 2 percent increase in ad valorem revenue and a 4 percent increase in sales tax revenue.
However, things changed drastically once COVID-19 was declared a pandemic by the World Health Organization on March 11.
In the weeks that followed, Jones said, there were incremental increases in local positive cases, a state mandated stay-at-home order and abrupt shift from a growing and prosperous economy to a virtual standstill.
The county budget is made up of different funding sources. The two largest sources come from ad valorem tax and the local option sales tax.
Although the official numbers won't be known until around June 15, the county is preparing for a decline in sales tax revenues.
Jones said that the full effect of the March sales tax collection will not be known until June or July due to the three-month lag in revenue receipts.
"We know the decline will be sharp," Jones said. "What we don't know is the duration of the deficit."
The staff is proposing an overall 2.63 percent decline in sales tax revenues over the next fiscal year with the largest dip forecast for June through December.
Ad valorem tax revenue has also been adjusted downward to indicate a 5.85 percent increase as opposed to projected 6.03 percent increase.
Other Considerations
Iredell County continues to grow at a relatively high rate. State projections indicate the county will reach 194,595 residents by 2024. Currently, Iredell is estimated to have 184,023 residents, making it the 14th most populous in the state.
On the positive side of things, unemployment in Iredell County was at 4 percent in March 2020, which is below both the state and national level at 4.4 percent.
Also, the recommended budget does not anticipate the use of fund balance for normal operational funding.
Highlights of the Proposed Budget
The three top funding areas for the county are education (44.48 percent), public safety (21.26 percent) and human services (14.61 percent).
Under the proposed budget, Iredell-Statesville Schools, Mooresville Graded Schools District and Mitchell Community College would receive approximately 44 percent of the budget.
The county made modifications to the school funding formula. So far, both MGSD and Mitchell officials have signed off on the new funding agreement. In a nutshell, each school system will see a greater increase in their current expense funding and a decrease in their capital funding from the county.
Large capital needs, which are outside of normal maintenance, will be vetted as part of the county's capital improvement plan.
The per pupil allotment will increase to $1,940, up from $1,675 in the current budget year
• I-SS will see an increase of 18 percent, or $6.8 million, in current expense in a decrease of 44 percent or $5.6 million in capital outlay.
• MGSD will see an increase of 18 percent, or $1.9 million, in current expense and a decrease of 22 percent, or $574,198, in their capital outlay.
• Mitchell will receive 18 percent increase, or $639,794, in current expense and 80 percent, or $760,170, in capital outlay.
No raises proposed for employees
In her presentation, Jones detailed the compassion and sacrifices the Health Department staff and EMS personnel have demonstrated as they have met directly with COVID-19 patients.
She also described the efforts of various other county departments and thanked them for working tirelessly and for their delivery of services.
Jones said she struggled with not recommending a pay increase for these dedicated employees.
"In a time where our community is struggling and we are facing historical unemployment numbers, the revenues are simply not available," Jones said. "I am, however, recommending once revenues begin to recover and our economy rebounds, a salary scale adjustment be the first item the board contemplates adding to the budget if a mid-year review is possible."
Additionally, Jones received 27 requests for new full-time positions and four requests for new part-time positions from county department heads.
However, due to the financial constraints, Jones is only recommending funding for eight new full-time positions and three part-time positions.
Fire Tax
The budget also includes the newly created 9-cent all-county fire tax. It was established to create a sustainable funding mechanism for the 19 contracted volunteer fire departments.
This will help the fire departments address their most pressing needs, including personnel and apparatus.
Next Meeting
The Iredell County Board of Commissioners will discuss the budget on May 26 and May 28 from noon until 5 p.m. They will meet at the Cooperative Extension Office, 444 Bristol Drive, Statesville.