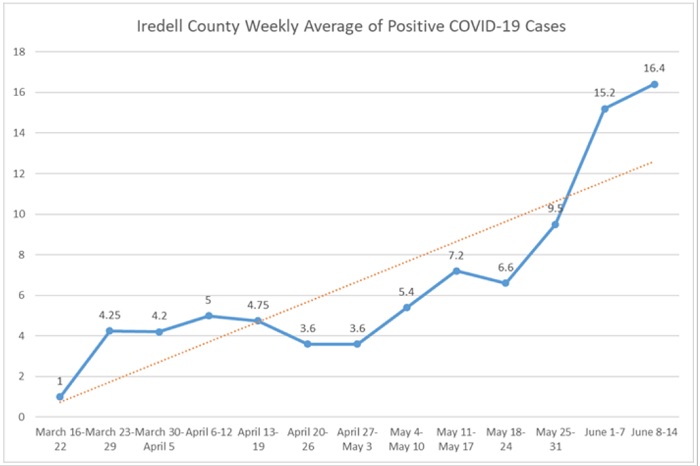 FROM STAFF REPORTS
The number of people hospitalized with complications associated with COVID-19 continues to increase in Iredell County, along with the overall number of confirmed cases.
Fifteen people with COVID-19 are currently being treated in hospitals throughout the county, according to the latest report from the Iredell County Health Department.
Twenty-one new cases were reported on Thursday, increasing to 491 the total of confirmed cases across the county.
Some 207 people are currently isolating at home throughout Iredell.
Seven deaths in the county have been attributed to COVID-19. It was unclear Thursday if that total included the death of Statesville resident Frank Willis Patterson, 91, who died Sunday in Fort Wayne, Ind., due to complications from COVID-19.
Geographic Dispersal of COVID-19 Cases in Iredell County
There have been 173 cases in the southern end of the county, 196 in the central region and 122 in Northern Iredell.