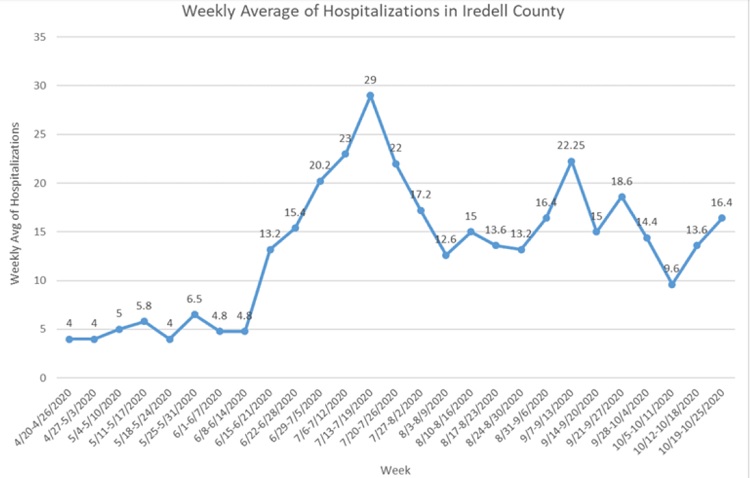 FROM STAFF REPORTS
The number of confirmed cases of COVID-19 in Iredell County is rapidly approaching 4,000.
According to the Iredell County Health Department, there have now 3,977 laboratory confirmed cases throughout the county.
As the number of new cases has surged by more than 1,100 since the beginning of October, the number of people hospitalized with COVID-19 has increased as well. There were less than 10 hospitalizations during the first week of the month, and that number is now approching 30 people.
According to the latest report from health officials:
♦ 27 people are currently hospitalized with COVID-19 in Iredell hospitals;
♦ 491 people are isolating at home following a positive test;
♦ 3,414 people are presumed recovered; and
♦ 45 deaths in Iredell have been attributed to COVID-19
Geographic Dispersal of COVID-19 Cases in Iredell