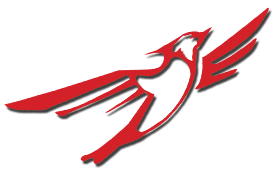 BY DESTINY TSUMAS
Mike Williams, a civics and economics teacher at Crossroads Arts and Science Early College, has inspired his students to work to ensure every student has an opportunity to register to vote.
In a collaborative effort, 15 of Williams' students wrote a grant and submitted it to EnergyUnited.
Neither the students nor Williams had ever written a grant before so they reached out to the community for help.
Pamela Navey, who writes grants for the Statesville Police Department, was more than happy to assist. The class met with Navey via Zoom and learned some tips for writing successful grants.
Several parents also stepped in to help finalize the document before submission. The grant was submitted in early September with the class anticipating an answer by October or November.
They intend to purchase iPads, which they will use to help students on campus register to vote.
Kaid Mitchell, one of the students who worked on the project, said many students at the school have not gotten their driver's license so they have not been prompted to register to vote.
With these students in mind, Williams' students plan to use the grant funds to purchase six iPads.
"An iPad can help heighten consciousness of voter awareness since it is another resource for students who may not have the ability to access resources that will enable them to vote," explained student Nadya Reed.
Williams said the project will make his students more aware of the obstacles to voter registration in the community.
The iPads can also be used for researching candidates and finding polling places.
Four of the students who worked on the project; Nadya Reed, Maggie Selman, Kaid Mitchell and Mckinley Vanwormer expressed the importance of what this project means to them.
"For the Civics class I want my students to feel more involved in government and know that their voice can be heard," Williams explained. "The more I can have them experience real-world applications the better I am preparing them to be the change needed in the future."