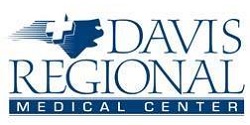 Special to Iredell Free News
Davis Regional Medical Center began administering the Moderna vaccine on Tuesday.
Frontline healthcare workers at the hospital will receive vaccinations throughout the week following protocols established by the N.C. Department of Health & Human Services. Davis Regional received 300 doses.
ICU Nurse Crystal Levan was among the first employees at Davis Regional to receive the COVID-19 vaccine. She was joined by fellow ICU Nurse Holly Delargy and ICU & Cath Lab Director Teressa Martin.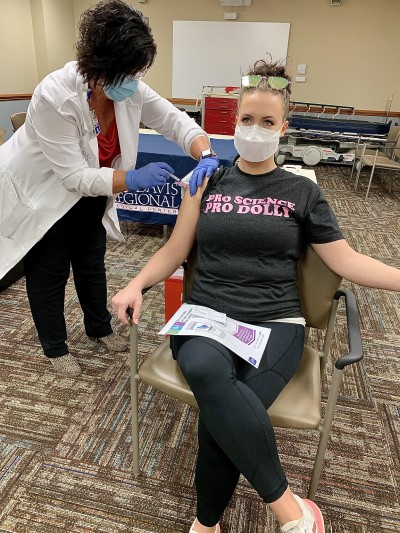 "I love my job. As hard as the last nine months have been with the unknown, it is phenomenal to be here today," Levan said. "We have been waiting for this moment and today it is here."
The pandemic has taken a mental, physical and emotional toll on the frontline workers across the world.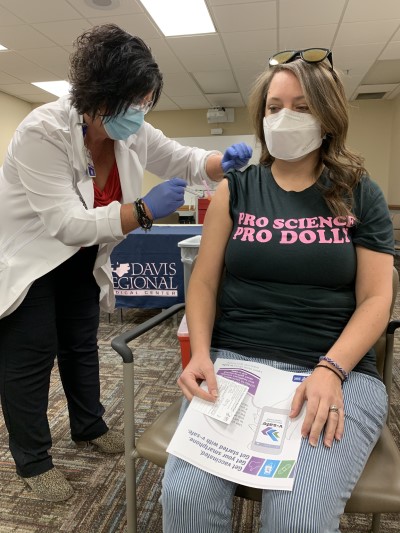 "Nurses have swam against the current and jumped full force into caring for every patient no matter the worldly pushback," Delargy said.
Getting vaccinated will protect frontline workers and their patients.
"If you can't do great things, do small things in a great way," Delargy said, reciting a phrase she coined in the beginning of the pandemic.
The Moderna vaccine is a two-dose series given 28 days apart. The vaccine is administered as an intramuscular injection in the deltoid muscle.
It will take time to distribute the vaccine to a significant part of the population. Until then, it's critical to follow safe practices, including wearing a mask in public, staying six feet away from others and frequently washing your hands.
Although Davis Regional will not require employees to be vaccinated, hospital officials anticipate many of its healthcare workers will choose to be vaccinated. Administration is focused on educating employees about the vaccine, including sharing information about safety, efficacy and side effects.
CEO Josh Snow praised the efforts and dedication of all frontline workers during the pandemic.
"Thank you for everything that you are doing to care for patients during these unprecedented and challenging times," he said. "Your safety and the safety of patients is our continuous goal and highest priority."
About Davis Regional Medical Center
Founded in 1920, Davis Regional is a 130-bed, full-service hospital serving Statesville and the surrounding counties. Davis Regional offers a wide range of health care services, with more than 300 physicians on staff in a variety of specialty areas. In addition, Davis Regional has been a Joint Commission Top Performing Hospital for the past five consecutive years. Only 1,043 – or approximately one-third – of eligible US hospitals achieved this distinction. Davis Regional is one of just 117 hospitals to have earned this accomplishment for five consecutive years. Learn more at www.DavisRegional.com