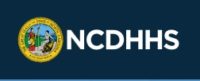 FROM STAFF REPORTS
Eleven people in Iredell County now reportedly have the novel coronavirus.
The N.C. Department of Health & Human Services reported Wednesday that there are now more than 500 cases of COVID-19 across the state. DHHS officials also reported the first death in the state from the virus on Wednesday.
Iredell County health officials have not provided any additional information about the outbreak in their jurisdiction, including the general locations, ages and genders of those who have tested positive.
In Mecklenburg County, where there are now 142 cases, residents are required to shelter at home beginning Thursday,
Iredell County Manager Beth Jones said Tuesday that county officials were not considering taking that step at this time.