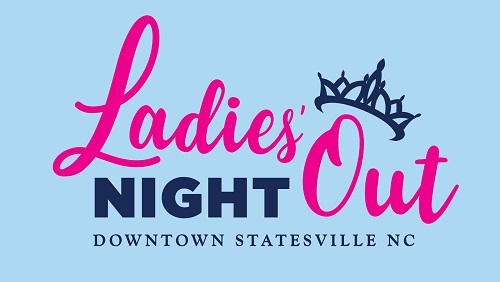 Special to Iredell Free News
Downtown Statesville Development Corporation is excited to announce its newest Ladies' Night Out event. This event kicks off on Thursday, June 25, from 5 to 8 p.m. with dining and drink specials extended throughout the evening.
With specials and promotions at over 20 downtown retailers, restaurants and destinations for your favorite drinks, this event offers a well-deserved night out on the town.
Tag your friends and mark your calendars for Thursday, June 25, in Downtown Statesville. This event is free. No registration required.
Shops & Salons (Open until 8 p.m.)
Beth & Company
114 N. Center Street
Details: Beth & Company will have 25 percent off all retail and special Offers when purchasing Gift Certificates.
Canna City Hemp CBD Store
120 E. Broad Street
Details: 25 percent off everything in store. Entry into raffle for $100 in CBD products with purchase.
Carolina Mountain Sports
123 W. Broad Street
Details: Ladies clothing is 50 percent off. Patagonia and North Face winter and summer jackets, tops, pants, and rain jackets. Weather permitting, clothing will likely be on display outside in the store foyer.
Creations by TYS
111 S. Center Street, Suite 101
Details: Come on in and shop for some unique pieces! $5 off minimum purchase of $15.
Earth's Natural Healings (Inside New York Styles)
103 E. Broad Street
Details: Young living essential oils, diffuser, aromatherapy jewelry, custom made roll-on blends, wolfberry elixir drink, & Thieves household products!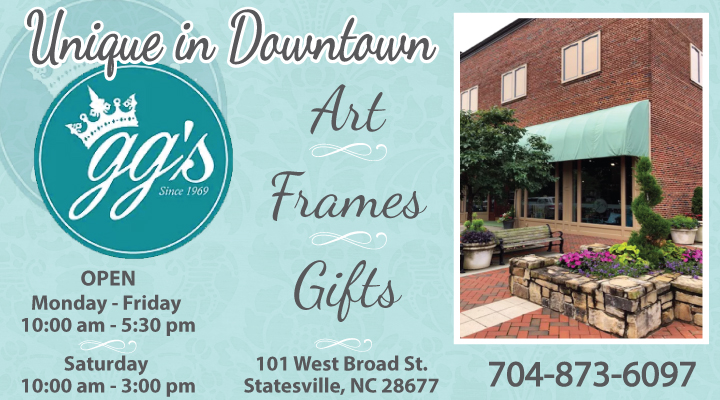 GG's Art Frames Gifts
101 W. Broad Street
Details: Trunk Show featuring Saavy Shoes, Cool sculpting representative from PHC Women's Center. Old Oak Market Candles with featured Designer Rachel Monrad, Fun Door Prizes, Food Tasting & products sold in store.
Native Ceuticals
109 E. Broad Street
Details: 20 percent off in store.
Roots Outdoor NC
201 W Broad Street
Details: Roots will be offering 10 percent off on ladies clothing and footwear, as well as 20 percent off all Roots Outdoor clothing and all other locally made products including our selection of cutting boards from local woodworkers.
R. Gregory Jewelers
122 W. Broad Street
Details: Special surprise discounts throughout the whole store, you do not want to miss this!
Park Place Greenhouse & Design Inc.
219 S Tradd Street
Details: All arrangements 50 percent off.
Traveling Pants Trading Company
108 W Broad Street
Details: Big Store Sale!
Sweet Thing Bakery
127 W. Broad Street
Details: Light refreshments and free samples of desserts.
Dining & Drinks
D'Laney's Sports Bar & Grill
114 W Broad Street
Open until 11 p.m.
Details: Spend $40 or more and receive $5 downtown dollars

The 220 Café
220 S. Center Street
Open until 9:30 p.m.
Details: Martini specials/ Wine specials/ Small plate specials/ Dessert specials
Fourth Creek Brewing Co.
226 W Broad St
Open until 10 p.m.
Details: We will offer 10 percent off tabs for the ladies night out! Must show program!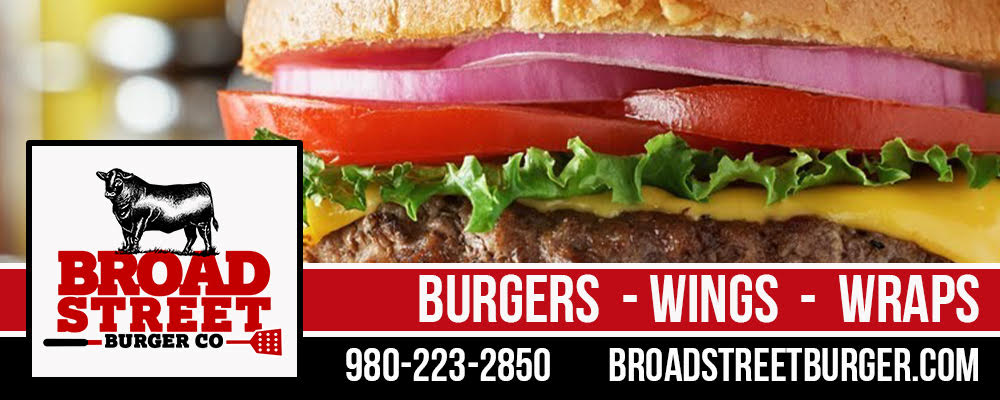 Broad Street Burger Co.
111 E. Broad Street
Open until 10 p.m.
Details: $1 Off All Drafts and $5 House Margaritas
Pasta Amore
240 W. Broad Street
Open until 9 p.m. or until
Details: Glass of House wine $5 & 10 percent discount on your check.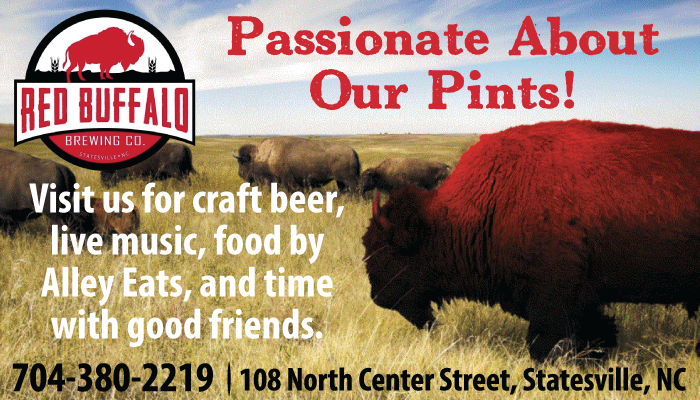 Red Buffalo Brewing Co.
108 N Center Street
Open until 11 p.m.
Details: Offering $4 wine & Ciders all day from 4:30 to 11 p.m. and live music starts at 7 p.m.
Twisted Oak American Bar and Grill
121 N. Center Street, Suite 104
Open until 10 p.m.
Details: Half Price House Wine Bottles (with purchase of food item)
Wine Maestro
121 W. Broad Street
Details: 10 percent off
Unwined Bar & Eatery
124 Landmark Alley
Open until 10 p.m.
Details: Half Price Bottles of House Wine (with purchase of food item)