An Iredell County Sheriff's Office deputy found Aaron Holland's body on Thursday inside his Damron Lane home
FROM STAFF REPORTS
While Iredell County Sheriff's Office investigators are trying to determine the circumstances surrounding a Harmony's death, his friends and family members are trying to raise money to pay for a proper funeral and burial.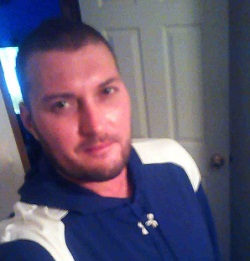 Deputies found the body of 35-year-old Aaron Holland in his home on Damron Lane on Thursday afternoon after receiving a report of a death. No one else was in the home when they arrived.
Sheriff Darren Campbell said on Friday that based on the initial crime scene, Holland did not die from natural causes.
The investigation is ongoing. Anyone with information about this investigation is asked to contact the Iredell County Sheriff's Office at (704) 878-3180 or Iredell County CrimeStoppers at (704) 662-1340.
Meanwhile, Holland's 12-year-old daughter Savannah desperately wants to bury her dad so she has a place to go pay her respects.
Shena Marie Mitchell, Savannah's mother, has started a GoFundMe Campaign to raise money to pay for funeral expenses. Holland will be buried next to his father, Jerry.
"He was devoted to his dad, who just passed away last year," Mitchell said. "They lived together and done everything together."
An Iredell County native, Holland liked to fish and hunt, and he loved hanging out with his friends, she said. He had worked installing carpet with his dad and had also worked at Union Grove Saw and Knife.
"Aaron was a great guy who would do anything for anyone, and he had a personality like no one I ever met before," Mitchell said. "He had a rough life and he struggled with getting on his feet and stuff, but he was trying to change his life and be closer with Savannah.
"He loved her more than anything in this world."
Want to Help?
Click HERE to help with funeral expenses.