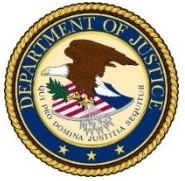 Special to Iredell Free News
A federal jury in Statesville has convicted a Fresno, Calif., man of conspiracy to possess with intent to
distribute methamphetamine, two counts of distribution of methamphetamine, and money
laundering conspiracy following a three-day trial.
Andrew Murray, U.S. Attorney for the Western District of North Carolina, announced the guilty verdicts in a news release following the recent trial of David Alexander Moralez Jr., 37.
The Troutman Police Department and Mooresville Police Department were among more than a dozen law enforcement agencies whose efforts contributed to the investigation and prosecution of Moralez.
According to filed court documents and evidence presented at trial, Moralez worked at a
shipping company in California as a mail clerk. As trial evidence established, from 2018 to
September 2019, Moralez was involved in a conspiracy to traffic narcotics from California to the
East Coast.
The evidence at trial demonstrated that Moralez conspired with other drug traffickers to send numerous parcels – each filled with multiple pounds of methamphetamine – via the U.S. Postal Service and FedEx from Fresno to various locations throughout North Carolina, South Carolina, and Tennessee.
According to evidence presented at trial, on December 18 and 19, 2018, law enforcement in Newton and Hickory seized two pounds of methamphetamine during controlled buys. In addition to trafficking narcotics, co-conspirators on the East Coast sent drug proceeds back to California via Walmart-to-Walmart transfers and bank deposits, to pay for, among other things, Moralez's fees and expenses.
Moralez was ordered detained pending sentencing, at which time he faces 10 years to life in prison for the drug trafficking conspiracy and each of the distribution charges, and up to 20 years in prison for the money laundering conspiracy charge. A sentencing date has not been set.
Moralez was convicted as part of an ongoing Organized Crime Drug Enforcement Task Force (OCDETF) investigation codenamed "Dixie Crystal." According to court documents, since 2015, more than 200 individuals have been prosecuted and law enforcement has seized far in excess of 20 kilograms of crystal methamphetamine, $1 million in U.S. currency and other assets, and dozens of firearms.
OCDETF is a joint federal, state and local cooperative approach to combat drug trafficking and is the nation's primary tool for disrupting and dismantling major drug trafficking organizations, targeting national and regional drug trafficking organizations and coordinating the necessary law enforcement entities and resources to disrupt or dismantle the targeted criminal organization and seize their assets.
In making today's announcement U.S. Attorney Murray thanked the following agencies for their investigative efforts which led to the prosecution of this case: ICE's Homeland Security Investigations (HSI) in Charlotte; HSI in Greenville and Nashville; the Drug Enforcement Administration's Charlotte Field Office; the U.S. Postal Inspection Service in Charlotte; the N.C. State Bureau of Investigation; the Alexander County Sheriff's Office; the Boone Police Department; the Burke County Sheriff's Office; the Caldwell County Sheriff's Office; the Catawba County Sheriff's Office; the Charlotte Mecklenburg Police Department; the Davie County Sheriff's Office; the Gaston County Police Department; the Gastonia Police Department; the Huntersville Police Department; the Lincoln County Sheriff's Office; the Hickory Police Department; the Johnson County, Tennessee Sheriff's Office; the Mooresville Police Department; the Newton Police Department; the Longview Police Department; the Morganton Department of Public Safety; the Rutherford County, Tenn., Sheriff's Office; and the Troutman Police Department.
Assistant U.S. Attorney Steven R. Kaufman of the U.S. Attorney's Office in Charlotte prosecuted the case.