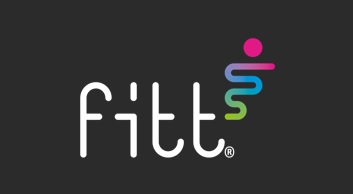 Special to Iredell Free News
FITT USA, a world leader in the creation of complete thermoplastic fluid transfer systems plans to locate its U.S. Headquarters in Mooresville Business Park East. The company plans to invest $25.6 million and create 144 new full-time positions.
The 120,000-sqaure-foot Mooresville facility will focus on producing FITT Flow and FITT Force, two of FITT's most innovative and performing products that make work of homeowners and professional users safer and more pleasant by providing them with the most advanced solutions.
"Opening our facility in Iredell County and North Carolina was the right decision," said Alessandro Mezzalira, president and CEO of FITT Group, which is based in Sandrigo, Italy. "The environment is conducive to establishing a business with a skilled workforce, superior location, and welcoming community has made the processes easy."
For over 50 years, FITT has been producing and selling pipes, hoses and conduits featuring the most advanced technological and manufacturing solutions, to bring reliability, safety and performance to our customers and to end users.
FITT USA's Vision is to bring US consumers its technological edge in developing garden and professional innovations, ensuring maximum levels of performance in terms of ease of use, compactness and lightness. Very important partnerships have been established to bring FITT's product on the US market: FITT Flow and FITT Force are already distributed by The Home Depot, Lowe's, Ace, Do It Best, Meijer and Gro Group.
FITT USA has been approved for a performance-based Discretionary Economic Incentive Grant by the Town of Mooresville with a monetary value up to $551,000 over five years. Iredell County will conduct a public hearing to consider a grant request for the company as well.
"The board is pleased to stimulate new jobs and capital investment for Iredell County. Economic development is vital for our community, providing citizens with jobs as well as increasing our tax base, allowing us to improve our schools, public safety, and quality of life. We look forward to creating a long-lasting corporate partnership with FITT USA," said Mooresville Mayor Miles Atkins.
Partners involved in the project include: Economic Development Partnership of N.C. (EDPNC), Iredell County Economic Development Corporation, South-Iredell Community Development Corporation, Charlotte Regional Business Alliance, North Carolina Community College System, and Mitchell Community College.