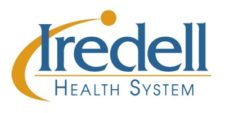 Special to Iredell Free News
Iredell Memorial Hospital recently completed construction of a new IV Room, also known as its Cleanroom, for its pharmacy team to prepare medical treatments.
In the IV Room's negative pressure area, pharmacy technicians compound the chemotherapy used by Iredell Infusion Care and inpatient nursing units to provide cancer patients with infusion care. The treatment contains hazardous material which could put the technicians who compound it and the nurses who administer it at risk if not prepared properly.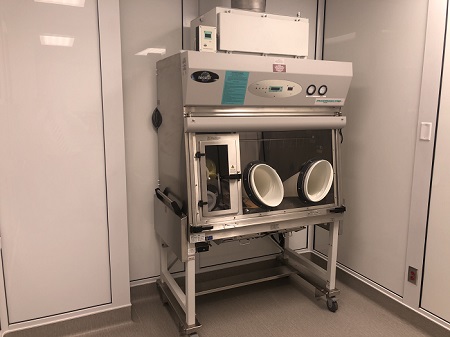 Iredell Memorial built the IV Room to ensure sterility, protect its personnel handling hazardous drugs, and continue to comply with new U.S. Pharmacopeial Convention practice and quality standards.
Building and implementing the IV Room has required more than three years to complete, overlapping a change of Iredell Pharmacy directors.
"It's for the protection of the people who prepare chemotherapy," said Steve Critz, the former director of pharmacy who led the IV Room project before retiring last September. "It includes how drugs are received by the Pharmacy, how they're handled when they're received, how they're brought into the room – everything."
Many hospitals are having to relocate their pharmacies to build an IV room that meets the new standards. Others have yet to build an IV room because of the large expense or the disruption of workflow.
Randi Raynor, the Pharmacy's current director, emphasized the Health System's commitment to comply with regulations and foster a safe environment.
"When you look at the landscape of the country, when these standards came down, it was really hard for health systems and hospitals to make those adjustments. But we were always willing to do the work to make the adjustments to be compliant and keep our team and our patients safe," Raynor said. "It's nice to see the fruits of your labor, to be able to hear, 'This is what is right and expected,' and then to say, 'OK, that's what we're going to do.' "
In its previous IV Room, Iredell Pharmacy staff needed to use certain treatments it prepared within one to four hours. But the new IV Room will enable Pharmacy staff to create and store the treatments in its refrigerator or at room temperature for several days. This effective treatment dating will improve workflow, enable staff to proactively prepare treatment, and allow patients to access treatment in a timelier manner.
Safe compounding requires both the correct equipment and procedures, otherwise products will become contaminated. After the compounding pharmacy New England Compound Center distributed contaminated steroid injections that led to a fatal outbreak of fungal meningitis in 2012, the Food and Drug Administration started an ongoing escalation of regulations targeting how medical treatments are prepared.
As a climate fit for preparing chemotherapy revolves around the status of the air, the Iredell Memorial IV Room features an air handler that forces out contaminated air and manipulates the clean air to be of either negative or positive pressure depending on the types of drugs being prepared.
"There is a lot of work behind the scenes that comes together to make all of this happen," Raynor said.
Iredell Health System began its IV Room project in February 2017. Space for the IV Room was limited, and determining how to build the room in a space formerly part of the hospital's loading dock required detailed collaboration among the Pharmacy, architects, and the Health System's director of engineering Scott Graham.
About Iredell Health System
Iredell Health System includes Iredell Memorial Hospital; Iredell Home Health; Iredell Wound Care & Hyperbaric Center; Community and Corporate Wellness; Occupational Medicine; the Iredell Physician Network and more. Iredell Memorial Hospital is the largest and only nonprofit hospital in Iredell County. The comprehensive healthcare facility has 247 beds; more than 1,700 employees; and has 260 physicians representing various specialties. Centers of excellence include Women's and Children's; Cardiovascular; Cancer; Surgical Services and Wellness & Prevention. The mission of Iredell Health System is to inspire wellbeing. For a comprehensive list of services and programs, visit www.iredellhealth.org.