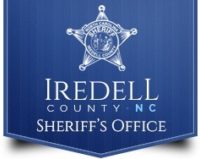 FROM STAFF REPORTS
Iredell County Sheriff's Office investigators have charged a former Concord pastor with killing a woman whose skeletal remains were found near Mooresville last January.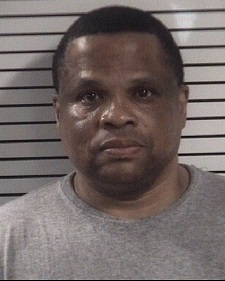 Timothy Lavaun Crumitie, 54, was charged with murder on Tuesday in the slaying of Anastasia "Star" Talisha Meaders, Sheriff Darren Campbell announced Thursday in a news release.
"We have an obligation to try to bring closure to families who victims of crime, in this case a homicide," Campbell said. "Detectives worked hard on this case to find and arrest the person responsible for her death."
Crumitie, who has been tied to several other violent deaths, is currently serving life in prison for the attempted murder of Meaders' mother and her mother's boyfriend.
District Attorney Sarah Kirkman said Thursday that she is reviewing the evidence in the case and may seek the death penalty if she determines it is warranted.
Meaders, who lived in Charlotte, was reported missing in August of 2016.
On January 15, 2019, ICSO detectives, deputies and crime scene investigators responded to a wooded area off Bridgewater Lane near Mooresville, where human skeletal remains were located. Over a two-day period, deputies searched the wooded area and collected approximately 70 human bones.
The bones were taken to Wake Forest Baptist Medical Center, where an autopsy was performed. The cause of death was ruled to be a gunshot wound to the head.
The bones were then sent to N.C. State University, where experts in forensic dentistry and forensic anthropology spent approximately ten months processing the items.
In October 2019 DNA extracted from one of the victim's teeth was positively identified as Meaders, who was 29 years old at the time of her disappearance.
Meaders' vehicle, a black 2007 Chevrolet Impala had been found abandoned at Liberty Park in Mooresville in July of 2016. The park is a few miles from where Meaders' remains were found.
ICSO detectives interviewed Meaders' family members and other witnesses, which helped them identify Crumitie as a suspect in her death, Campbell said.
The Iredell County Sheriff's office is working with other agencies to resolve other open investigations, Campbell said.
Suspect linked to other deaths
In 2018 Crumitie was convicted of the attempted murder of Kimberly Cherry, Meaders' mother, along with the murder of Michael Gretsinger, Cherry's boyfriend. Crumitie committed these crimes in August of 2016 in Mecklenburg County. He is currently serving a life sentence in the N.C. Department of Corrections.
Meaders was reported missing in August of 2016, following the attempted murder of her mother. The last time Meaders was physically seen was June 17, 2016, at a beauty shop in Charlotte, Campbell said.
Phone records indicate Anastasia's the last communication was with a family member on June 24, 2016. Throughout the investigation, detectives gathered evidence and statements indicating Crumitie was the last person to be seen with Meaders, Campbell said.
At the time of Meaders' disappearance, Crumitie was the pastor of a church in Concord, where he met Cherry and Meaders, according to the news release.
On July 3, 2013, Concord Police Department investigated the death of Sharon Crumitie, who was married to Timothy Crumitie at the time. She and a man named James Banks were at the scene of a reported robbery at the home of Timothy and Sharon Crumitie when she was killed. According to a police report, Banks was supposedly breaking into the garage of the home when he shot Sharon Crumitie in the head.
Timothy Crumitie then claimed he wrestled the gun away from Banks. During the altercation, Crumitie said he shot Banks in the head.
Eight years earlier, in September 2005, Crumitie was charged with the murder of his business partner, Danny Daye Johnson, in Mecklenburg County. He spent five years in jail before the case was dismissed.
In September 1989 Crumitie was arrested for armed robbery in Onslow County. He was convicted in March 1990 and served eight years in prison.