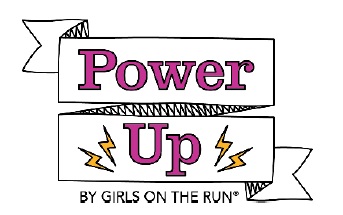 Special to Iredell Free News
Girls on the Run of the Greater Piedmont has unveiled the Power Up Activity Kit to help keep
girls active and healthy through the summer while inspiring creativity, encouraging movement, and learning new skills.
Girls on the Run is a leader in developing and delivering life-changing programs for girls through more than 30 sites across Iredell & Rowan counties and serves more than 700 girls annually since it was founded in 2008.
After the cancelation of schools, implementation of social distancing, and the restrictions around large public events due to the coronavirus pandemic, the 12-year-old nonprofit adapted quickly to alter its spring season to continue to deliver on its mission to inspire girls to be joyful, healthy and confident.
This new offering by the nonprofit organization also delivers on that mission.
"Providing girls with opportunities to develop empathy, build resiliency, and identify and understand their values, choices, and emotions, are important now more than ever before," said Alison Ahrens, Executive Director of Girls on the Run of the Greater Piedmont. "It is never too early for girls to learn how to put these important skills into practice. This kit will help girls move, laugh and grow, and in the process find their inner girl power."
The at-home kit includes 50 activities to fuel girls' mind, body and spirit that emphasize the important connection between physical and emotional health. Each activity helps girls learn important skills such as how to cope when things get difficult, demonstrate care for self and others, and practice positivity. From the silly starters to the fun movement games and challenges, the activities were designed to get girls to laugh, create, and grow.
Available now at https://www.raceplanner.com/register/index/Power-Up-2020-Girls-on-the-Run-Greater-Piedmont, the kit is $49 and includes: The Power Up Activity Book, an exclusive GRL PWR t-shirt, Physical Activity Training Plan, Completion Certificate, and a few other fun surprises, delivered directly to her doorstep.
If you need financial assistance please fill out our financial assistance interest form:
https://www.raceplanner.com/register/index/Power-Up-2020-Sponsored-Girls-on-the-Run-Greater-Piedmont
The nonprofit organization is also raising funds to provide sponsored kits to girls within the community, visit https://www.raceplanner.com/donate/PWRUPKIT to make a donation.
Alison added "For 12 years, we have always done everything we can to support all girls as they navigate adolescence. This kit will help her grow her confidence and realize the potential she has to Power Up."
Learn More
Visit https://www.gotrgreaterpiedmont.org/Power-Up for more info.
For more information or questions regarding the Power Up activity kit, please contact Kristine Bienstock at kristine.bienstock@girlsontherun.org / 704-280-6203
ABOUT GIRLS ON THE RUN
Girls on the Run of the Greater Piedmont started in the spring of 2008 with four teams of 48 girls and eight volunteer coaches from Iredell County. Today we serve both Iredell and Rowan counties and support 60 teams and approximately 900 girls annually thanks to the support of 225 volunteer coaches. Due to the generosity of our sponsors and donors we are able to provide financial assistance to 30 percent of our girls who otherwise would not have been able to participate.
Girls on the Run International designs programming that strengthens third- to eighth-grade girls' social, emotional, physical, and behavioral skills to successfully navigate life experiences. Each year, more than 200,000 girls ages 8 to 13 participate in 210-plus communities in 50 states and Washington, D.C. More than 2 million girls have participated in the program since it launched in 1996. The curriculum reaches girls at a critical stage, strengthening their confidence at a time when society begins to tell them they can't. Underscoring the important connection between physical and emotional health, the program addresses the whole girl when she needs it the most. Results show GOTRI programs
inspire and empower girls to build healthy physical and mental habits that last long beyond the program. According to a longitudinal study conducted by The University of Minnesota, 97 percent of Girls on the Run participants said they learn critical life skills including resolving conflict, helping others or making intentional decisions; and 94 percent of parents reported it was a valuable experience for their girl. To learn more about this international non-profit, visit www.girlsontherun.org.