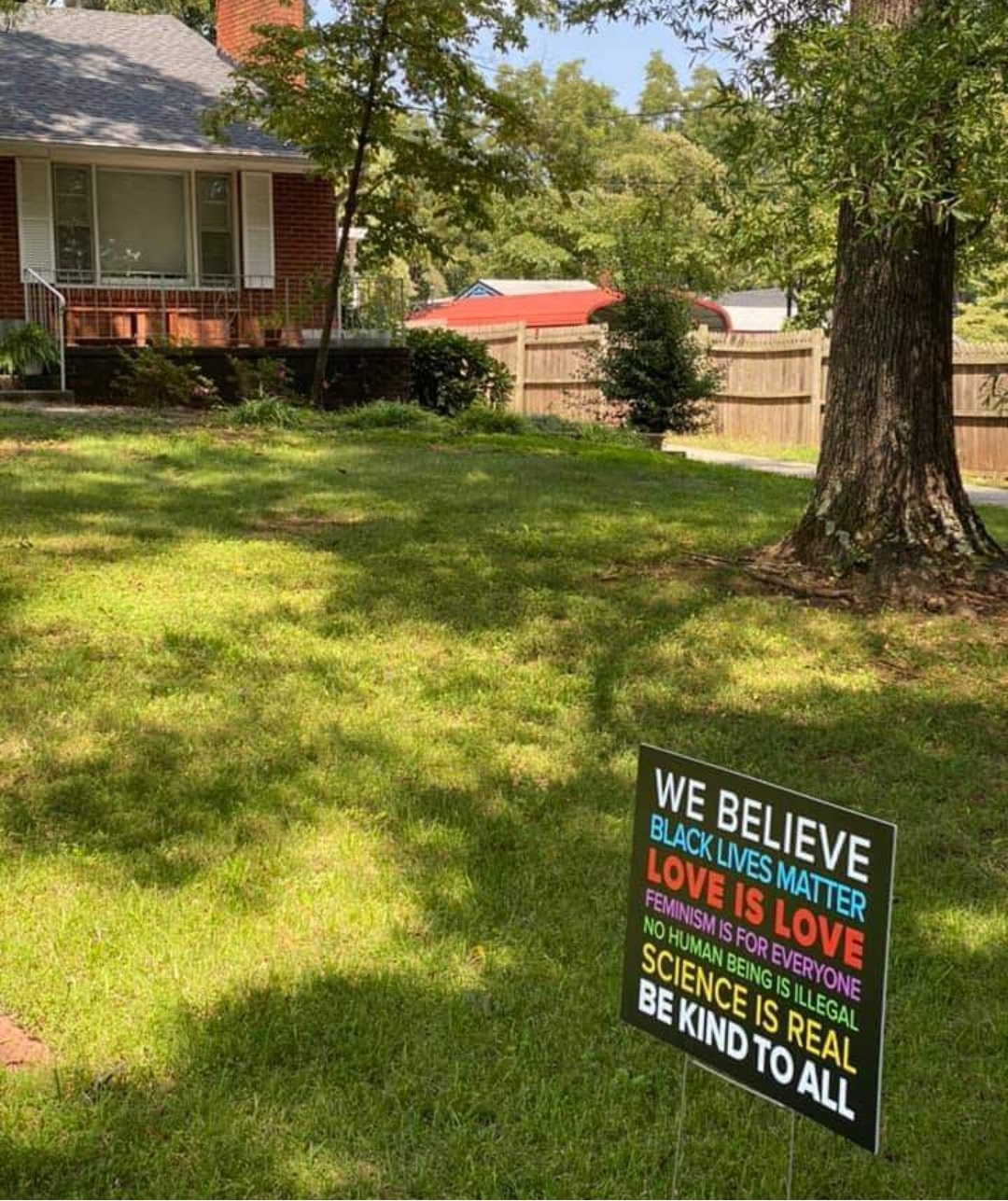 Special to Iredell Free News
On Friday, August 28, more than 100 yard signs will appear throughout Statesville as part of an effort to initiate a conversation across cultural lines and move towards cultural healing.
According to Stephen Shoemaker, pastor of Grace Baptist Church in Statesville, the signs are part of an effort by Grace and other community members to share a message of love for all people.
There are six belief statements on the sign: "Black Lives Matter; Love is Love; Feminism is For Everyone; No Human Being is Illegal; Science is Real; Be Kind to All."
The signs' message echoes the appeal in Rev. Martin Luther King Jr.'s "I Have a Dream Speech," which was delivered 57 years ago during the March on Washington for Jobs and Freedom.
"Even more importantly," said Shoemaker, "the timing has everything to do with the voices we are hearing today. The voices who are speaking out on social justice issues. We want to stand with them."
Shoemaker, in a recent sermon, shared that "we are facing a time of racial reckoning in our nation and community as we face the centuries of systemic racism and racial inequity which has been devastating to people of color to this day."
Believing that the Black Lives Matter message is an effort to "lift up the lives and the dignity of the lives of black persons," Shoemaker stressed that "we must stand up and say all lives cannot matter if some people's don't."
There are strong messages of love in the other belief statements on the sign. The inspiration for these statements as well as more information on the church's racial equity initiative can be found on the church's website at gracestatesville.org.
It's not too late to get a sign. Donations have covered the cost, but persons interested in getting a sign, or contributing so that others may get one, can contact John Koppelmeyer at jkoppelmeyer@gmail.com or call 704-880-2101.