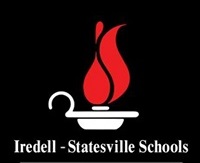 FROM STAFF REPORTS
Parents of students who attend five different Iredell-Statesville Schools have been notified of positive COVID-19 test results.
Two notifications were sent to parents on Friday, August 28, and three on Monday, August 31, along with a letter from Iredell County Health Director Jane Hinson. These notifications came on the heels of cases at 10 other schools last week.
Health officials do not provide personal information on individuals who test positive for COVID-19, including whether the person who tested positive was an I-SS employee or student.
Here are the schools that were impacted:
August 28
♦ Crossroads Early College: No close contacts.
♦ Lakeshore Elementary: Close contacts notified and instructed to quarantine at home until September 9.
August 31
♦ Lake Norman Elementary: No close contacts.
♦ North Iredell Middle: No close contacts.
♦ Celeste Henkel Elementary: No close contacts.
Hinson reminded parents to keep students at home who exhibit symptoms of COVID-19.
Those symptoms include fever or chills, cough shortness of breath, fatigue, muscle or body aches, headache, sore throat, congestion or runny nose, nausea or vomiting, diarrhea and a new loss of taste or smell. The virus is thought to spread mainly from person-to-person through respiratory droplets produced when an infected person coughs, sneezes or talks. These droplets can land in the mouths or noses of people who are nearby or can be inhaled into the lungs. COVID-19 can be spread by people who are not showing symptoms. Symptoms may appear from two to 14 days after exposure.
More than 2,500 people have tested positive for COVID-19 in Iredell County since the onset of the pandemic. The deaths of 29 people in the county, including an I-SS central office employee, have been attributed to COVID-19.
I-SS officials have adopted COVID-19 protocols developed by the Centers for Disease Control and the N.C. Department of Health & Human Services, including providing a deep cleaning of every campus on Wednesdays.