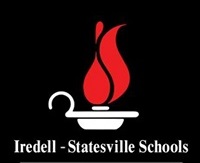 FROM STAFF REPORTS
Iredell County health officials have notified parents of Lake Norman Elementary School students that an individual at the school has tested positive for COVID-19.
Officials did not reveal whether the person who tested positive was a student, Iredell-Statesville Schools employee or someone else.
I-SS and the individual who tested positive worked with the Iredell County Health Department to determine that no employees or students were in close contact with this individual. This individual has not been on campus since August 14.
Health Director Jane Hinson notified parents by email on Wednesday. Lake Norman Elementary students, along with all I-SS students, received remote instruction on Wednesday.
All I-SS schools receive a deep cleaning on Wednesdays, as part of the district's COVID-19 protocols.
School will continue as scheduled on Thursday.
I-SS began the new school year with a mix of in-person and remote instruction at most schools.
Lake Norman Elementary is the third I-SS school that has been impacted by COVID-19. Crossroads Early College, which is on the campus of Statesville High School, and Third Creek Middle School have had a student or staff member test positive.
All students and staff at district schools are screened prior to the beginning of each school day. Temperatures of every individual who enters the building are taken daily.
About COVID-19
Twenty-two deaths in Iredell County have been attributed to COVID-19 since March, including four this month. Nearly 2,200 people across the county have tested positive.
COVID-19 is a respiratory virus that can cause a wide range of symptoms that include fever or chills, cough, shortness of breath, fatigue, muscle or body aches, headache, sore throat, congestion or runny nose, nausea or vomiting, diarrhea and a new loss of taste or smell.
The virus is thought to spread mainly from person-to-person through respiratory droplets produced when an infected person coughs, sneezes or talks. These droplets can land in the mouths or noses of people who are nearby or can be inhaled into the lungs. We know that COVID-19 can be spread by people who are not showing symptoms.
Symptoms may appear from two to 14 days after exposure.
Employees and students should not come to school if they develop any of the above symptoms. They should isolate at home and get tested as soon as possible.
Testing Locations
You can locate testing sites in your community by visiting the following link https://covid19.ncdhhs.gov/about-covid-19/testing/find-my-testing-place