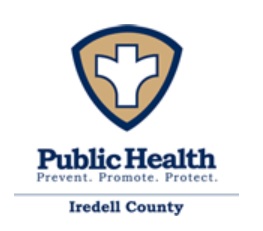 Special to Iredell Free News
The Iredell County Health Department received notification from the N.C. Department of Health & Human Services on Sunday that there are now six presumptive positive cases of novel coronavirus in the county.
No additional information was provided about the three news cases in Iredell County.
N.C. Department of Health & Human Services officials announced this week that they believe that community transmission of COVID-19 is now occurring across the state. This is based on the increased number of cases in North Carolina as well as national and regional trends.
The risk of transmission in Iredell County at this time is not from individuals who are diagnosed and properly isolating, Iredell County Health Director Jane Hinson said Sunday in a news release. The risk is from undiagnosed residents who are not staying home, she explained.
There are now 255 reported cases of COVID-19 in North Carolina. Across the U.S., there have been 15,219 cases, including 201 deaths, state health officials said.
The Health Department is managing this rapidly evolving situation by making contact with the individuals, identifying and contacting the close contacts of the individuals, and instructing close contacts to stay home and monitor their symptoms in an attempt to contain potential spread.
As a reminder, if you have been tested for COVID-19 and are awaiting the test results, you should self-quarantine to prevent the possible transmission of the disease. This means you should stay home and limit any close contact with family, friends and the general public as much as possible.
Close contact means being within six feet of a person for a prolonged period of time, generally a minimum of ten minutes.
If you become symptomatic, meaning you have a fever, develop a cough, or have shortness of breath, you should also immediately limit your contact with family, friends, and the general public and seek testing.
Residents with general questions about COVID-19 can call the NC Division of Public Health Coronavirus Call Line 24 hours a day/7 days a week: 1-866-462-3821. Nurses and pharmacists from the North Carolina Poison Control are available to answer questions.
LEARN MORE
Additional information related to COVID-19 can be found at the following resources:
NC DHHS-DPH: epi.dph.ncdhhs.gov/cd/diseases/2019nCoV.html
CDC: www.cdc.gov/coronavirus/2019-ncov/index.html
Iredell County Health Department: https://nc-iredellcounty.civicplus.com/1383/Coronavirus-COVID-19
North Carolina Public Information Hotline: 1-866-462-3821